Zenith 940 Mobile Block Making Machine with CE/ISO Certification
Welcome to ZENITH
ZENITH is one of the world market leaders in equipment for the concrete block / paver industry.
With our extensive range of concrete block making equipment, including travellers, stationary multilayer machines, single pallet machines and fully equipped single pallet plants we are market and technology leader in many fields.
ZENITH is synonymous for competent consultation, detailed plant design, powerful concrete block making machines and plants, flexible transport systems for concrete, moulds with exceptional lifetime, profitable surface treatment systems as well as excellent service and spare parts availability.
Far more than 7,000 content customers trust ZENITH and benefit from our extensive process engineering know-how day after day, for more than 60 years.

ZENITH 940 Fully Automatic Mobile Multilayer Concrete Block Making Machine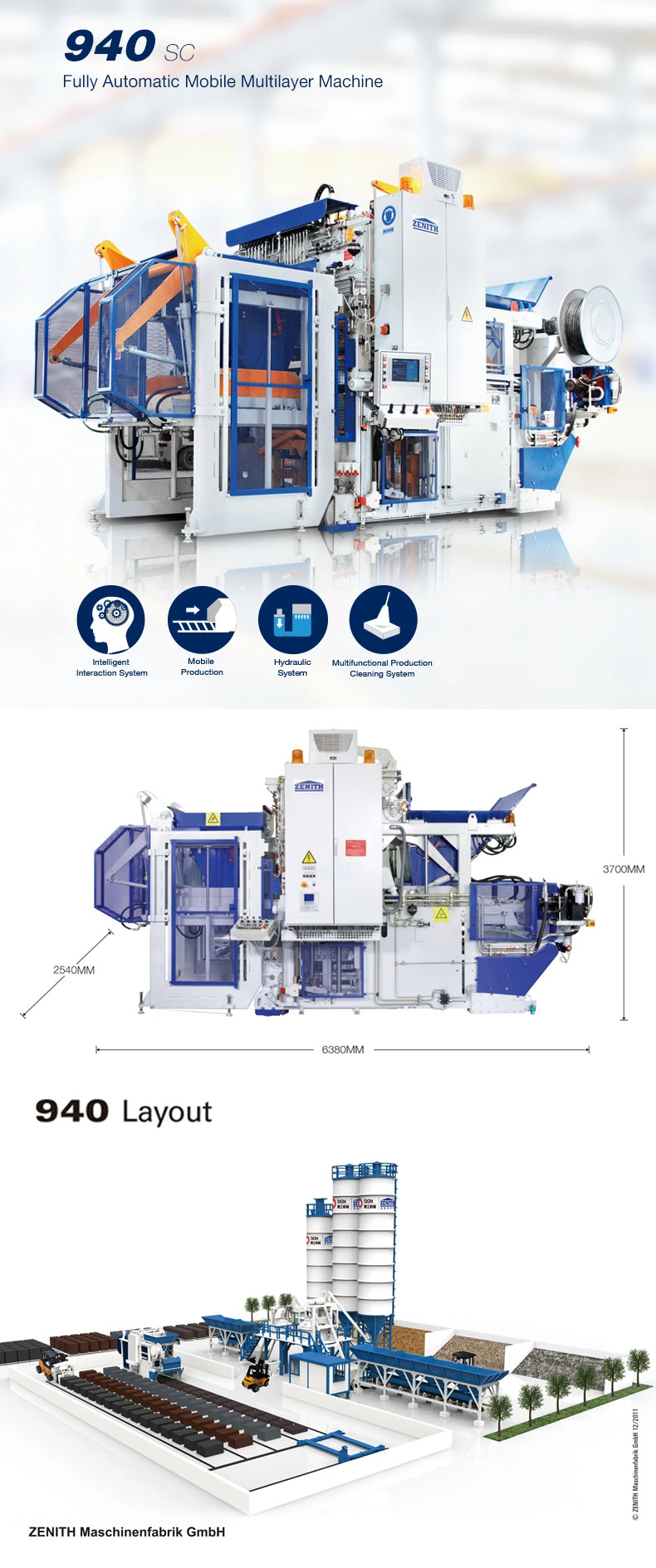 The multi talent 940 offers the widest scope of production possibilities of all concrete block and paver machines available on the world market.
The ZENITH 940 can be used as an universal machine as well as special machine for nonstandard products and for completing single pallet plants to allow production of niche products. With the application of a ZENITH 940 you will always make the right choice. Concrete cable ducts, manholes, prefabricated elements and even high products up to 1,000 mm used for landscaping design can be manufactured with this machine matching highest quality aspects and allowing very economical production. Segmental units such as pavers with face mix or hollow blocks as well as insulating blocks can be made in multilayer production. The single product layers are protected and separated by a layer of dry sand or, alternatively, a plastic foil.
The multilayer production offers a great advantage. The ready product cube only needs to be cured and packaged. Many intermediate transports are saved.
The well known ZENITH quality and safety features stand for low maintenance and uninterrupted productions process. Optimized quality control and simple control systems guarantee easy performance at top level.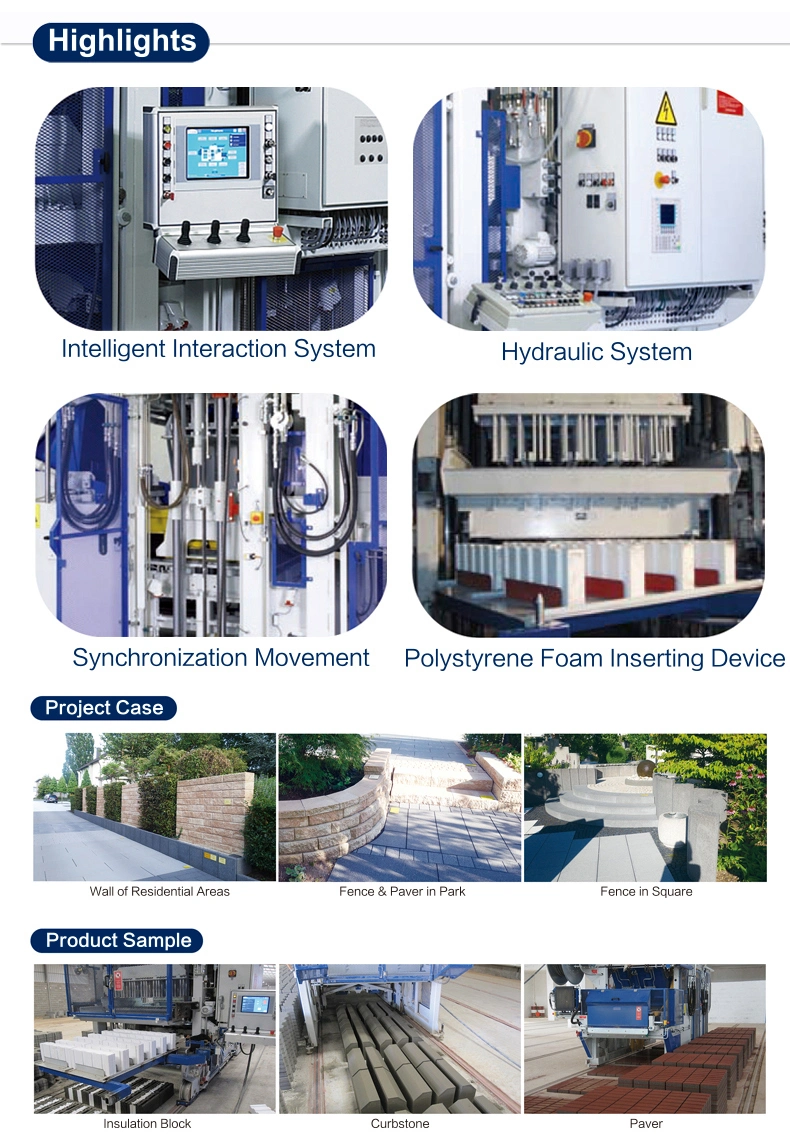 Technical details
Features

Back concrete hopper volume

(loader feeding) 1200L

Back concrete hopper volume (conveyor feeding) 2000L

Face concrete hopper volume (loader feeding) 800L

Face concrete hopper volume (conveyor feeding) 2000L

Loader feeding height max 2800mm

Production area

Max.production width 1240mm

Max.production depth-vibrating table production 1000mm

Max.production depth-floor production 1240mm

Production heights

Multilayer production

Product height min.(production on pallets) 50mm

Product height man. 250mm

Max.cube height(incl.pellet)+one product layer height 640mm

Low table production on pallets

Product height max. 600mm

Low table production(demoulding on floor)

Product height max. 650mm

Floor production

Product height max. 1000mm

Product height mix. 250mm

Weight of machine/Dimensions of machine

With face unit and mould 15500kg

Total length without face unit 4400mm

Total length with face unit 6380mm

Total height max. 3700mm

Total height min. 2540mm

Vibration system

Table vibrator/centrifugal force max. 80KN

Tamper head vibrator/centrifugal force max. 40KN

Mould vibrator max. 6 units/centrifugal force max. 90KN

Hydraulics

System:multi circuit high pressure

Operation pressure 250bar

940Standard

940 Speed & Comfort

Capacity:2

×

17 l/min Capacity:2

×

20l/min

Electrics

Power consumption with max. Nos.of vibrators 48KN

940 Standard

940 Speed & Comfort

Control system:Siemens S7-1500,position detection of main movements by limit switches

Control system:Siemens S7-1500,digital path measuring system for all main movement axes

Technical details are subject to changes without prior notice.Pictures of equipment shown are examples only.Photos may include optionals as per customer's demand.



Example of products