CY4-10 cyun machine clay interlocking soil cement brick making machine in Brazil
Main Features of 4-10 clay brick compressed earth blocks machines/concrete block laying machines
1)Large brick capcity,one day brick capacity is 12000-13000 pieces.

2) High press,use 245 bump,its pressure get 31MPA.

3)Brick mold manufactured with precisoin in a maching center,its interior receives a thermal treatment and is rectified.

4) By adjusting the screws,bricks height can be changed.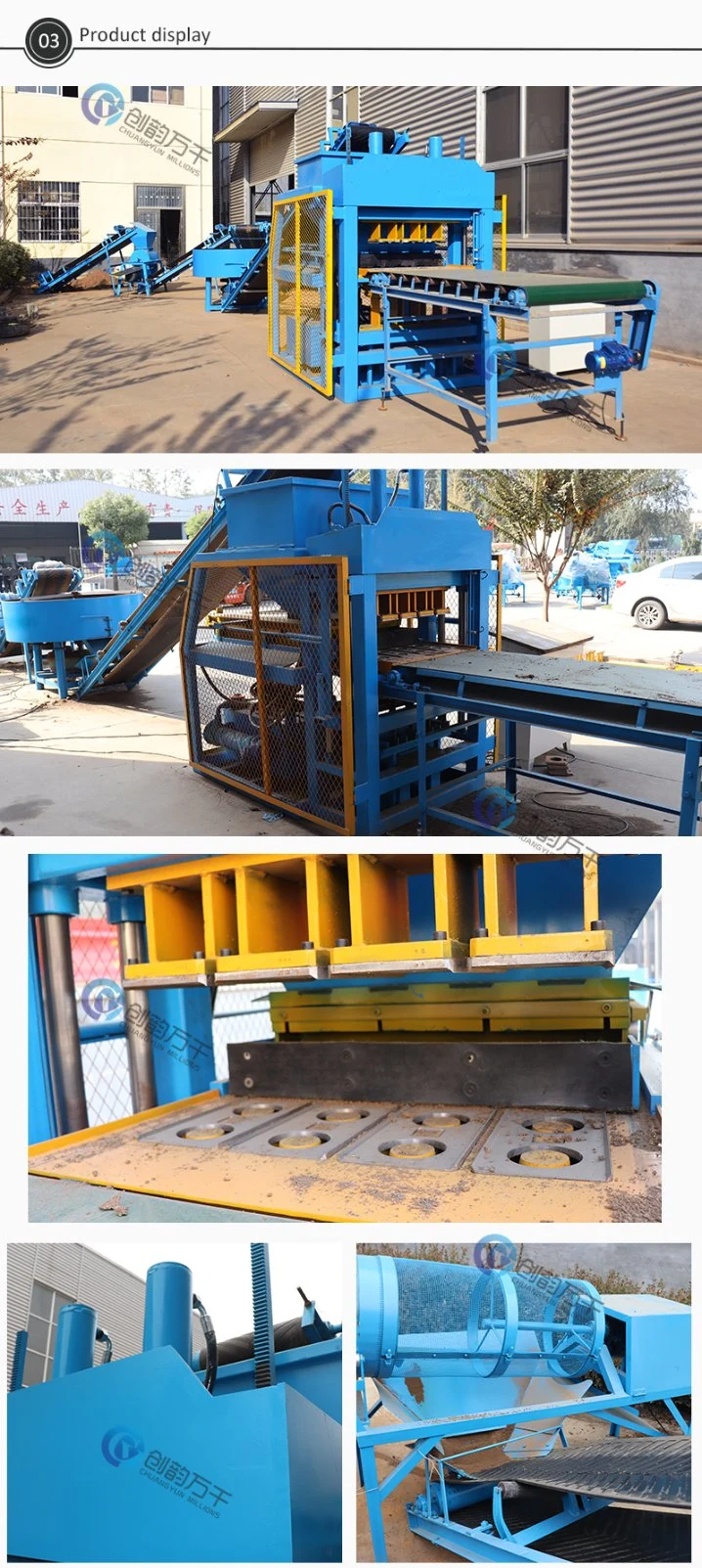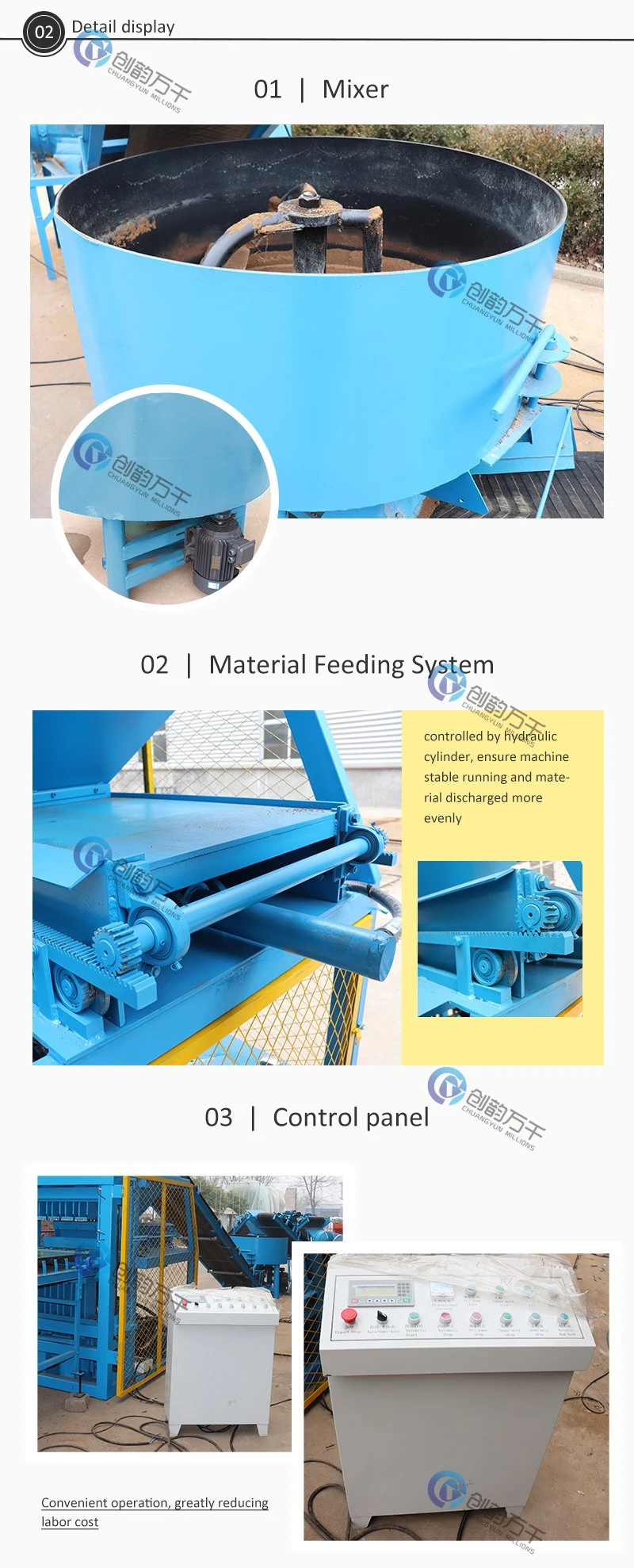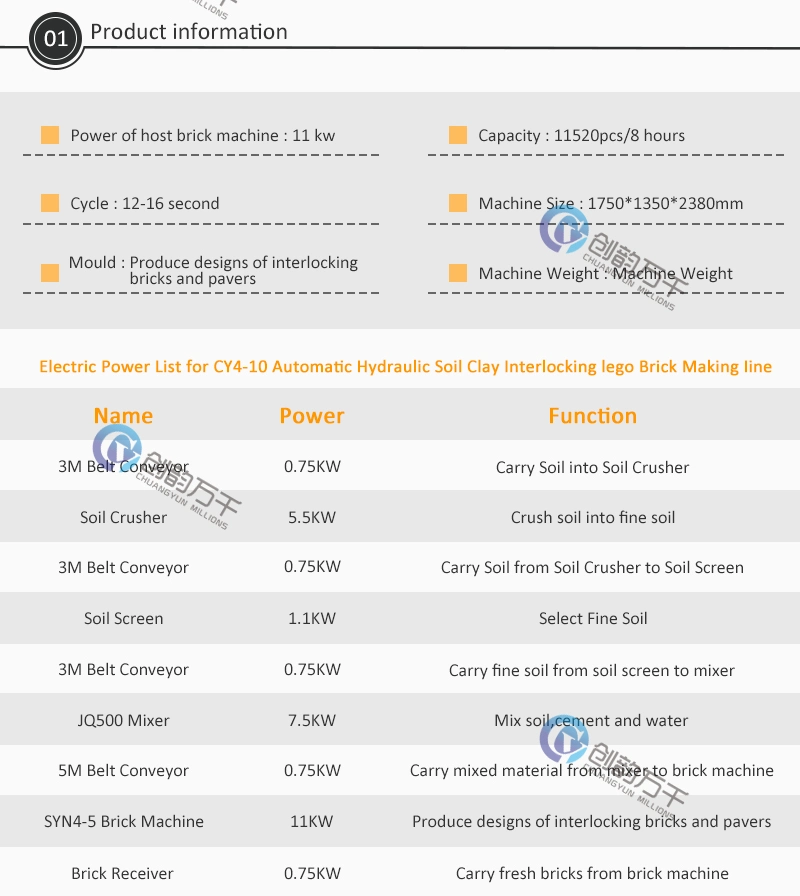 Name

Function

Power

of host brick machine

11 kw

Cycle

12-16 second

Mould

Produce designs of interlocking bricks and pavers

Capacity

11520pcs/8 hours

Machine Size

1750*1350*2380mm

Machine Weight

2200 KG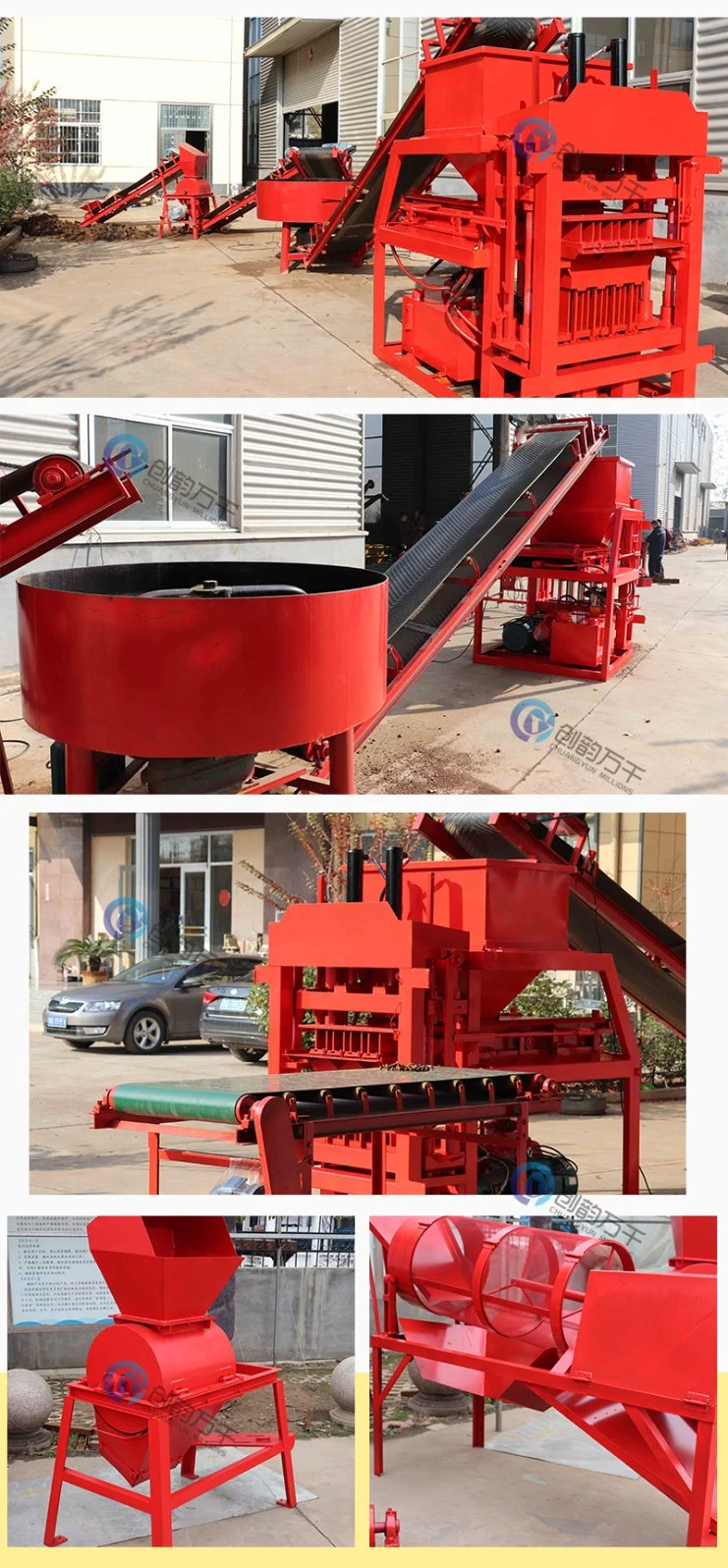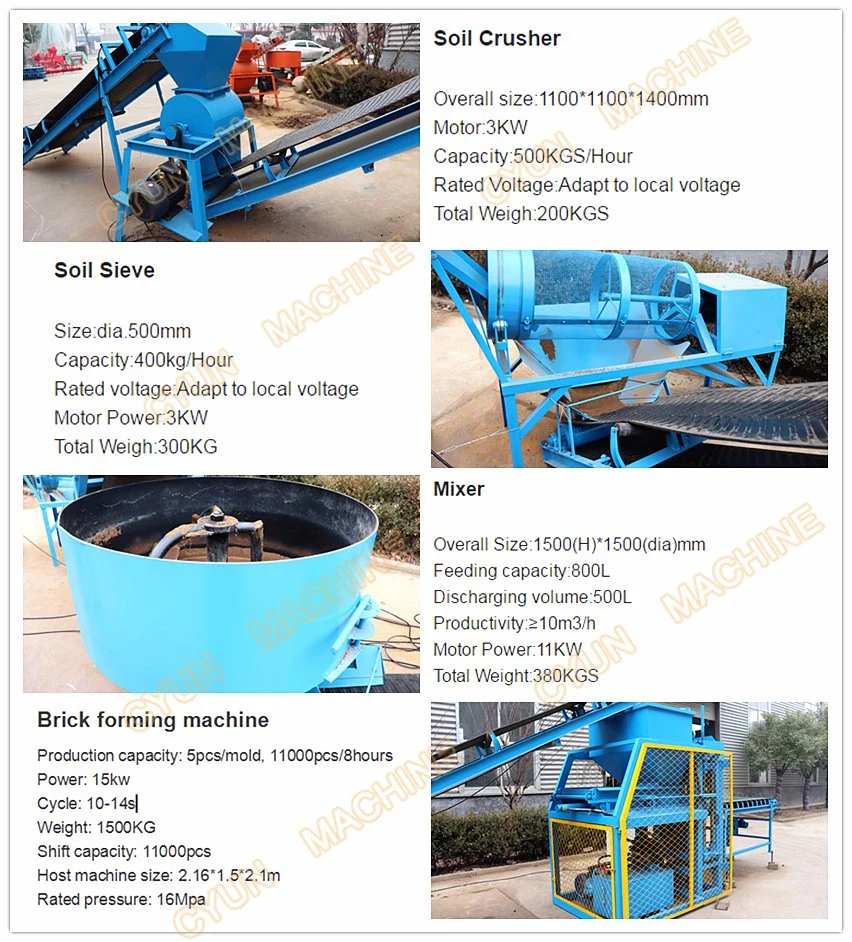 Machine details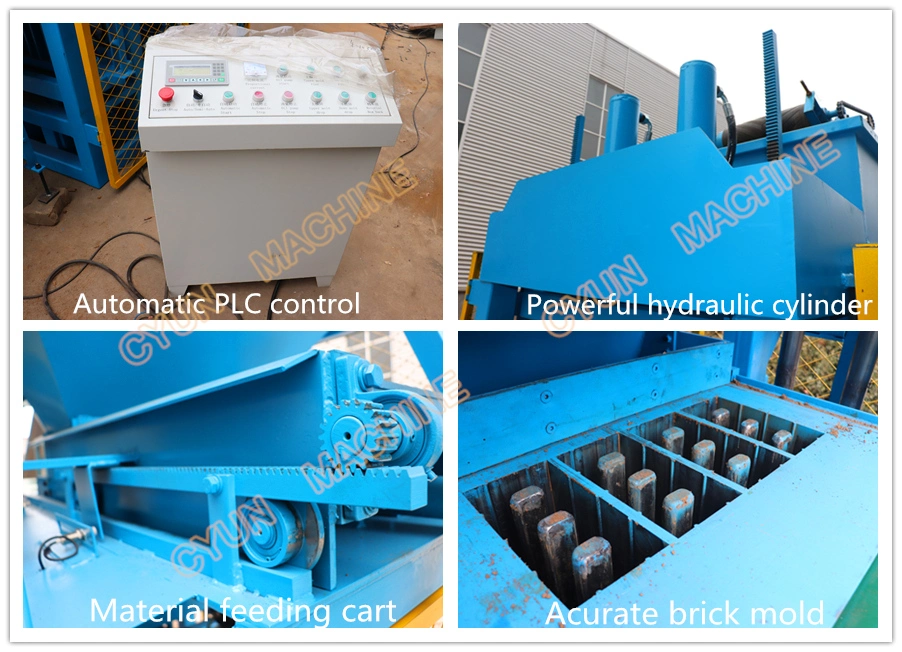 \
Brick products

With higher hydraulic pressure, and better material processing, the bricks and blocks will be much more stronger and beautiful.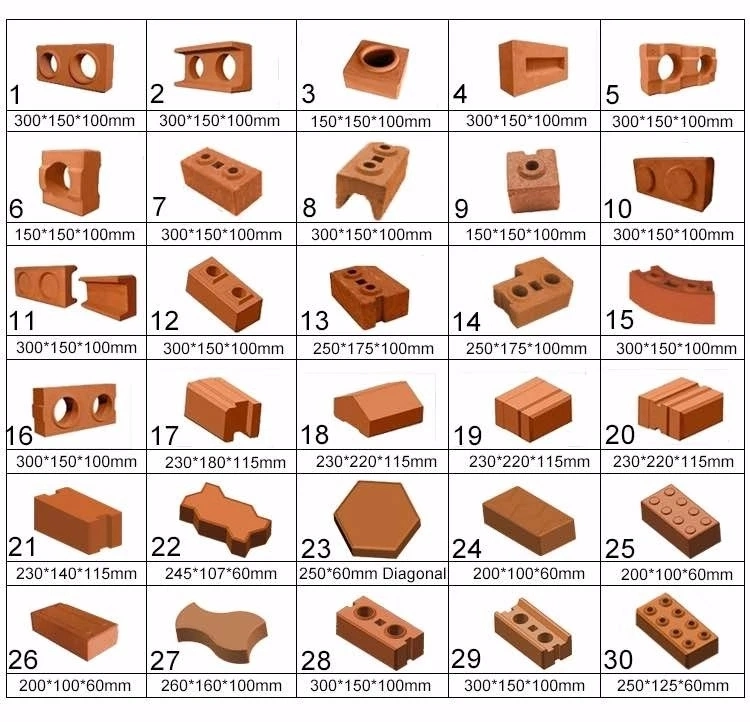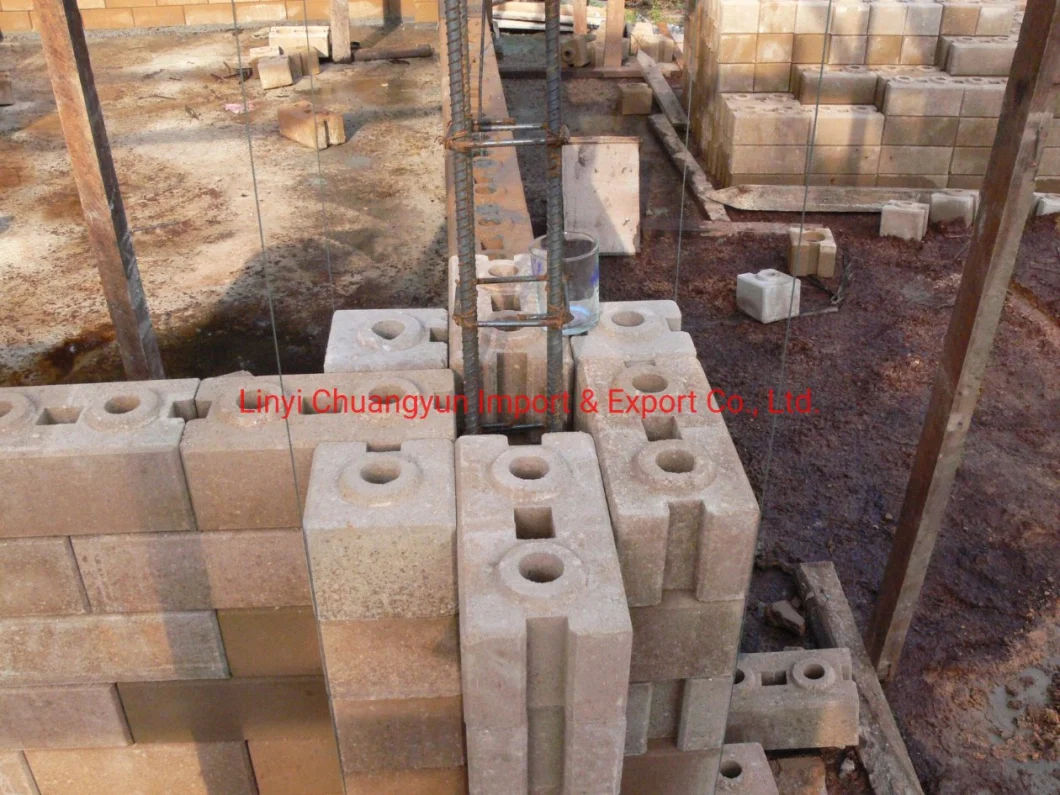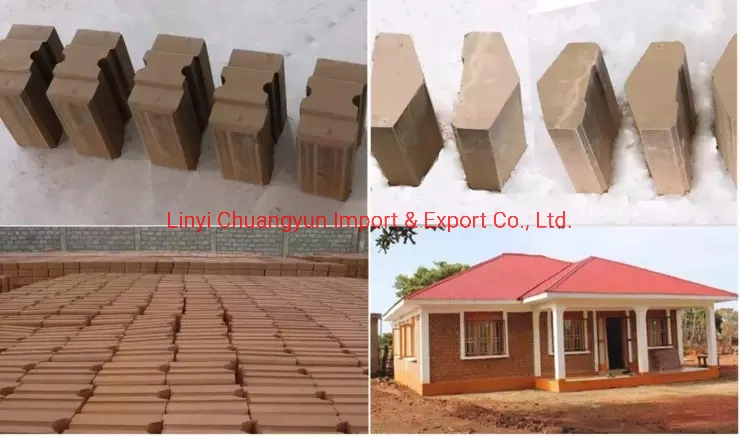 Start your brick factory and building project now with CYUN CY4-10 fully automatic brick machine !!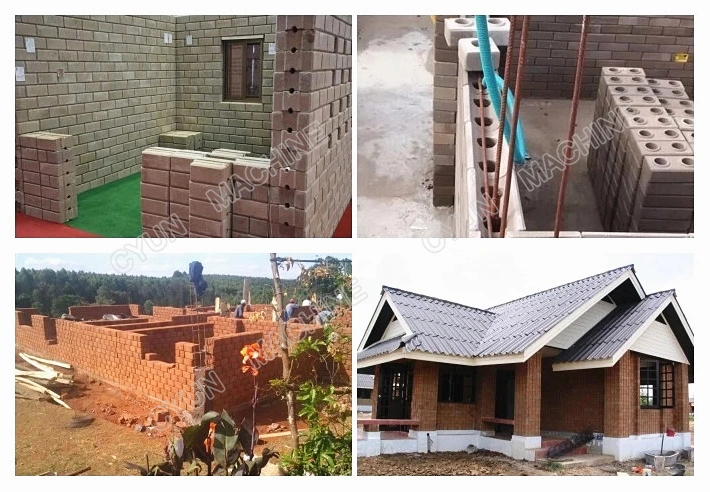 CYUN team has been professional in brick making machine manufacturing and solution offering for over 20 years. We've been keeping improving in machine quality, machine performance, customer plan, aftersale service, to get all buyers user friendly brick and block making machines.
You will get what you want from us, with:

Quality Machine
Whole solution
Favorable price
Full guarantee