Auto Bender Machine Auto CNC Rule Bending Machine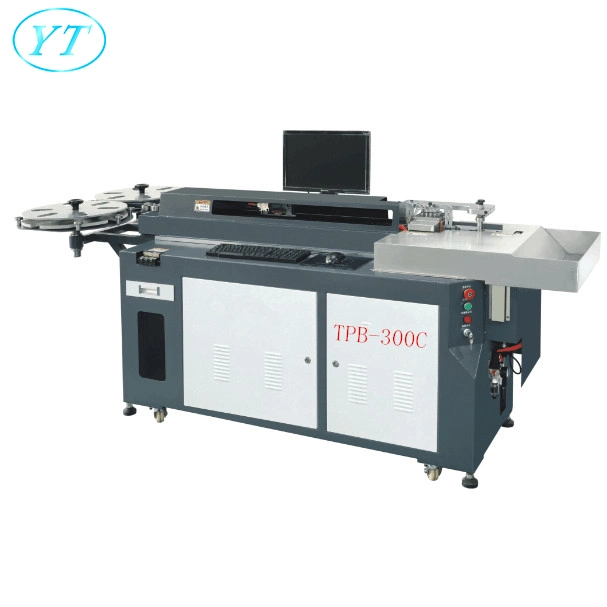 Specification
Technical Parameters
Blade thickness(mm)
0.45
0.53
0.71(2PT)
1.07(3PT)
1.42(4PT)
Blade height(mm)
8-25
8-25
8-30
8-40
8-60
Maximum bending angle
100
100
100
100
100
Minimum bending radius of 90 degrees(mm)
0.4
0.4
0.5
0.5
0.5
Minimum bending size of the front(mm)
1.0
1.0
1.5
1.5
1.5
Minimum bending size of the Rear(mm)
>0
>0
>0
>0
>0
Feeding Accuracy
0.03/300mm Panasonic Server Motor And High Precision Screw guide
Bending Flatness
0.2/100mm
Bridge Mode
Automatic continuous bridge, bridge height adjustable(15--18mm) Gear Motor drive
Cutting Mode
Automatic cut-off or swing(Automatic identification alarm and self Monitor)Gear Motor drive Full Power add olecranon pneumatic machine
Line Cut
Efficiently Bending the Blade and Cutting the Line At the Same time.
Best Files format
DXF,DWG,AI,CDR,PLT
Weight
620kg
Volume
2660*1150*1540
Power
1.8kw 110V 220V / 50HZ 60HZ
Functions
Auto Bending ,Bridging , Cutting , Lipping, Broaching with 0.45-3mm thick and 8-60mm high blade.
Features
Core parts made of:
2 sets Pansonic server motor(for Feeding and bending);
2 sets gear ruducer motor(for bridging cutting liiping);
2 sets Pansonic server motor(for broaching);
1 stes high precision HIWIN guide screw
1 sets Japan server motor reducer
High quality AirTag cylinder
Self develop controll system subject to change by customer needs Self protect and alarm system Stable and Easy to operate Low maintance fee
Applicable materials and industries
Widely used in blade bending, package box and so on
Bending System
1.Feeding-----use the roll feeding system,could feed the steel rule very fast and accurately
2.Cutting-----automatical cutting, easy to cut the steel rules
3.Bridging-----automatic bridging
4.Lipping-----automatic lipping
5.Bending-----use firmware bending system, could bend the boxes, toys, electronics perfectly
6.Rule Rest-----use the single rule rest,could move two sides to ensure the clockwise or anticlockwise rule trays
7.Software-----English interface is easy to learn and operate
Machine Details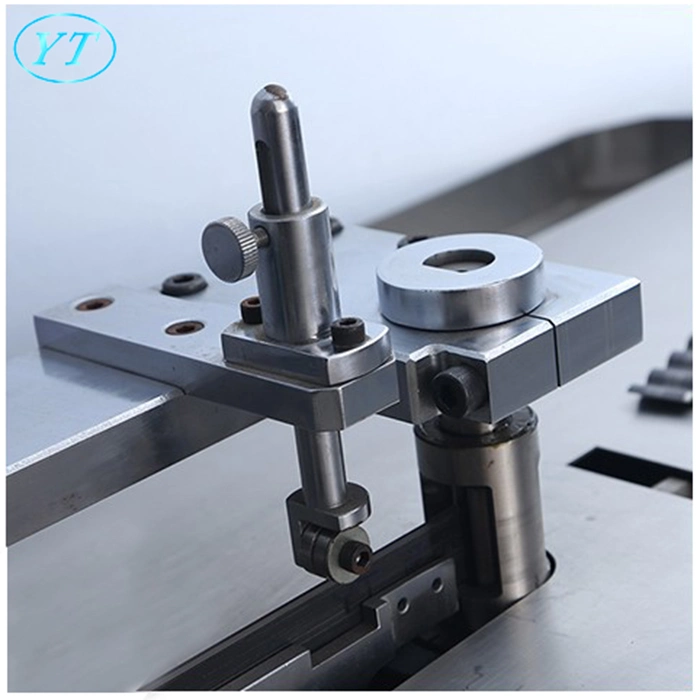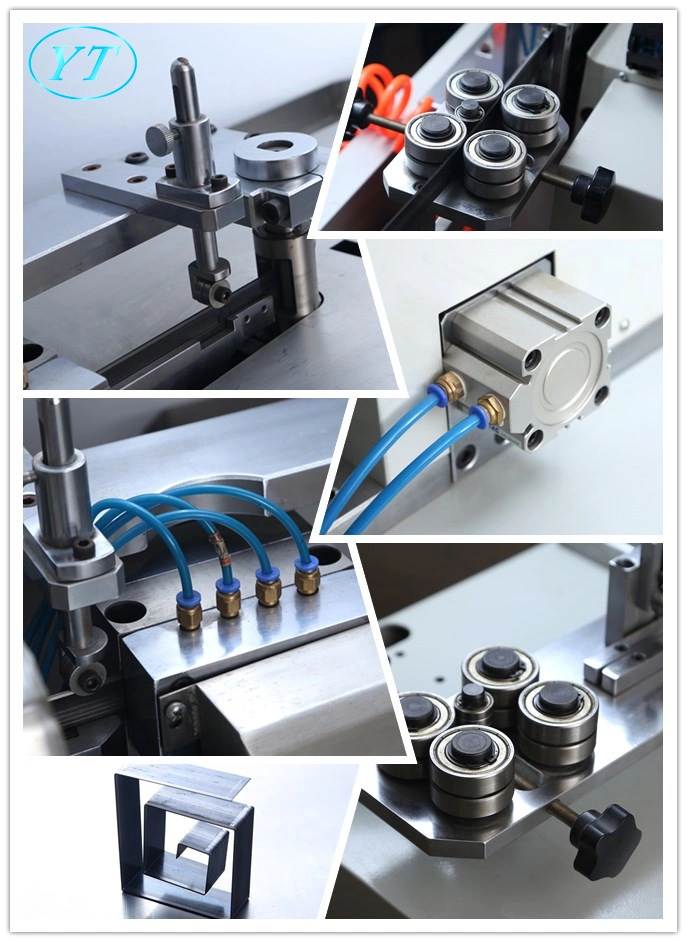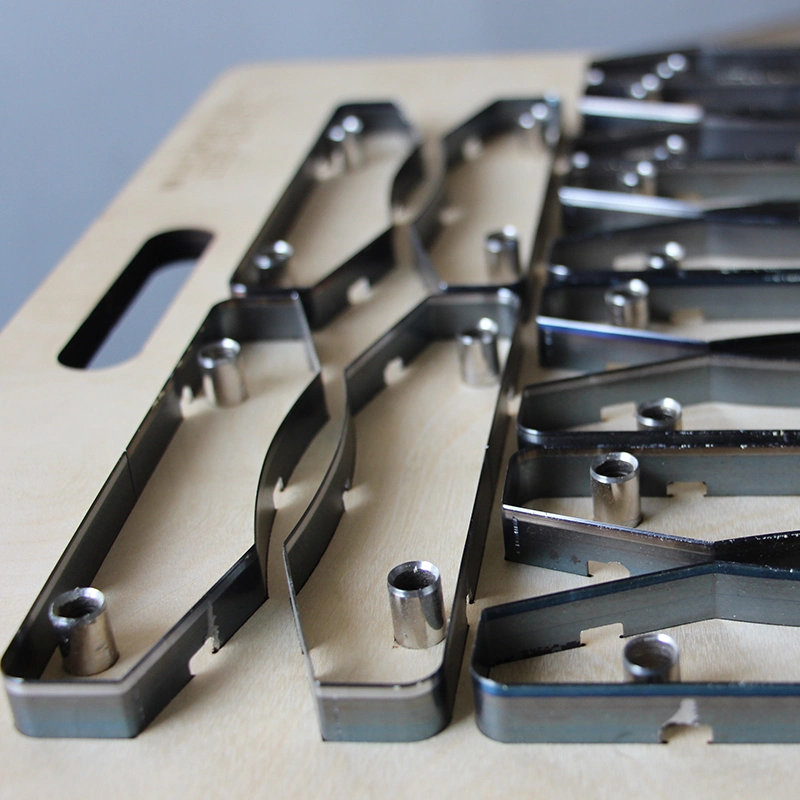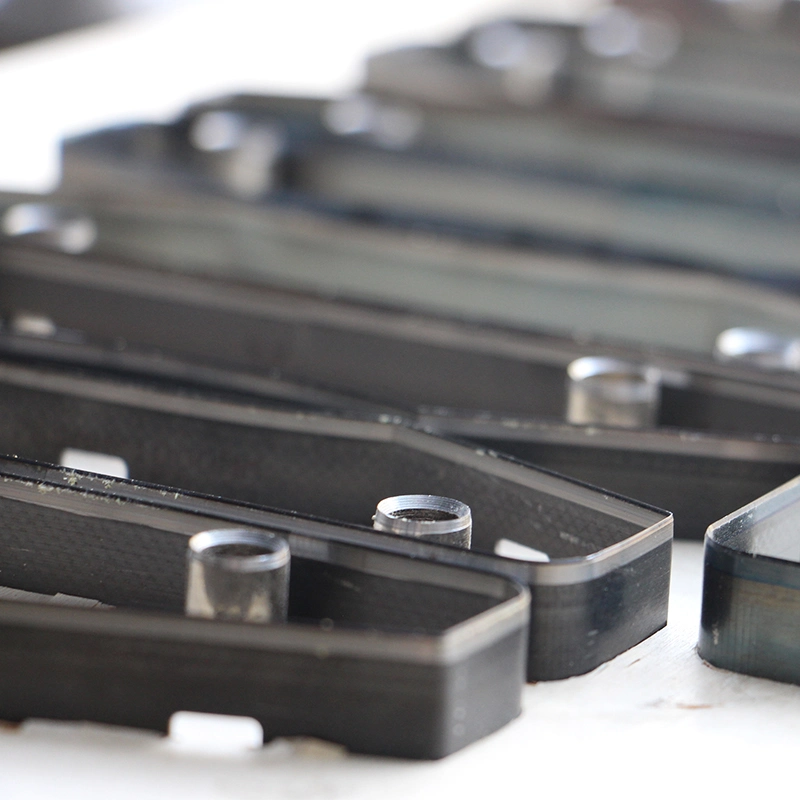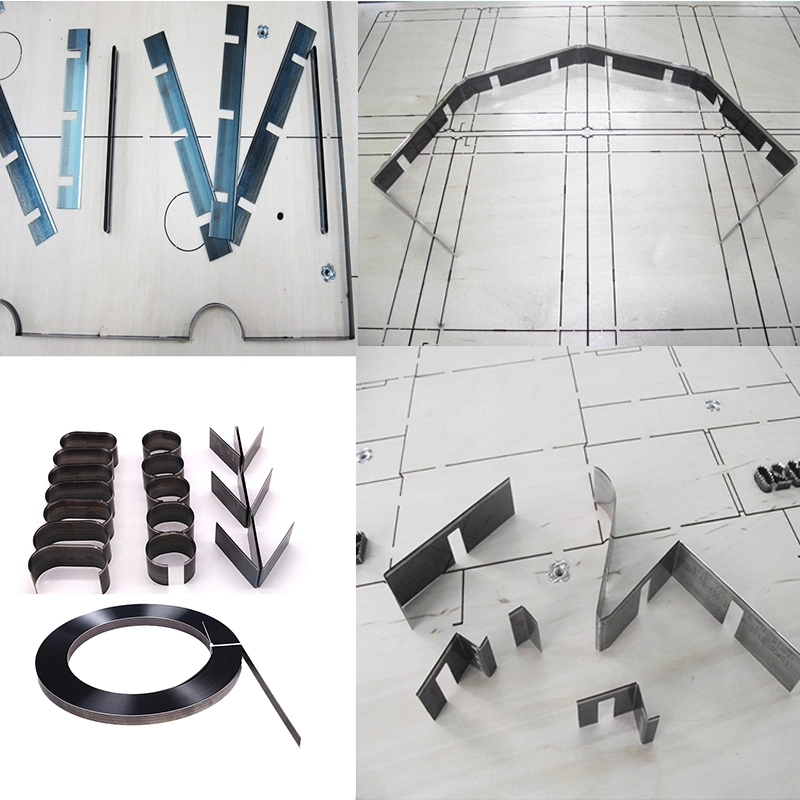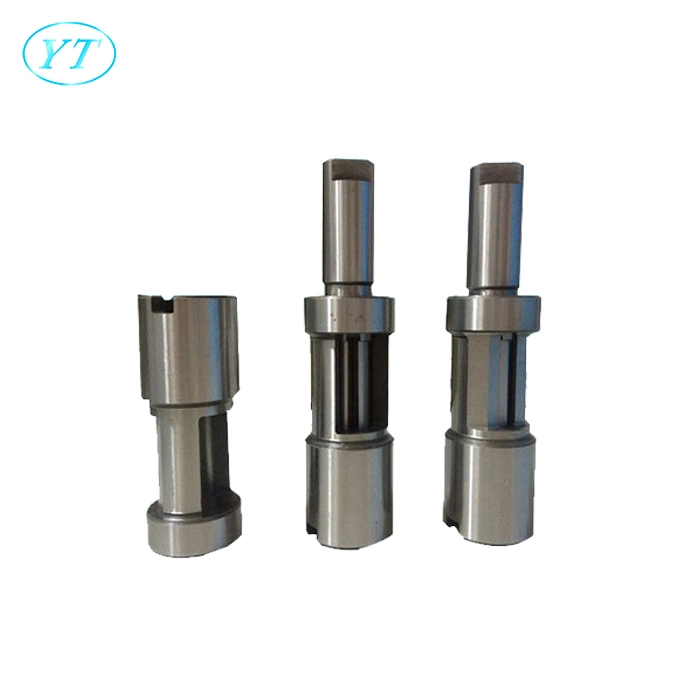 Package & Shipping
Each machine is well packed with export standard wooden box.
We will make photos for the machine before the shipping and let you know the processing of the packing and loading.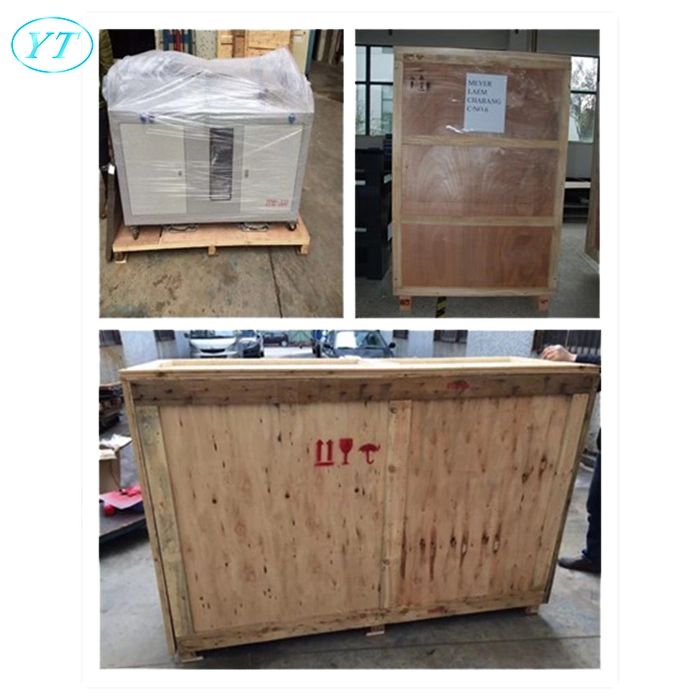 Our Services
1.Our machine is guaranteed for one year, not including normal consuming parts.
3.User-friendly English manual and Video CD for machine using and maintaining.
4.Our self-developed English software can do all kinds of pattern recognition.
5.We supply 1 year warranty and LifeLong engineering service.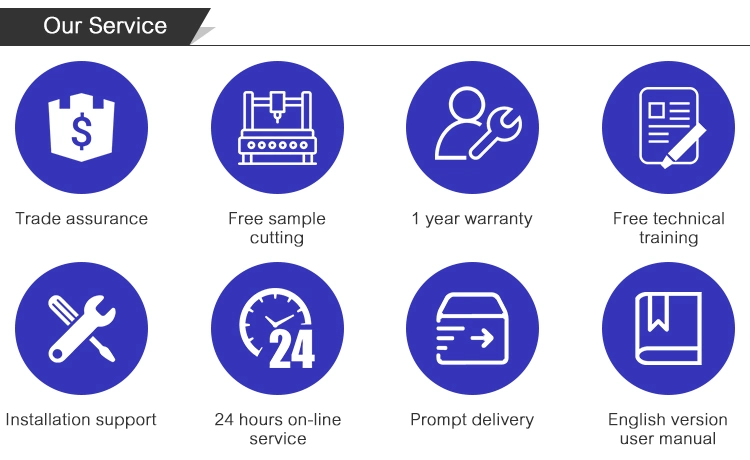 Why Choose Us
⊙ Our Machine Can process The Minimum radius of processed 0.5mm,While Other 1.0mm.
⊙ Automatic identificate Cutting direction,Cutting The Knife At any short you want, But Others Don't have those functions, The Shortest Knife to be 2.5mm.
⊙ Automatically adjust the height of the bridge 15 18 mm By a switch.
⊙ No Noise Of Cutting and Bridge By Motor Contril,No Helpless Or Blocking Knife. However Other Company usually adopt Pneumatic control, there will occur the Phenomenon Of Helpless And Blocking Knife.
⊙ Can Make Bridge Hole continusly,Continuous Working, No Phenomenon Of Round-trip back to Make bridge.
⊙ Has The Integrated Working(Selsct All The Knife you want to bend, Then the Machine Will bend All the Knife Continusly, The Same as Cutting Line).
⊙ Has The Automatic alarm and Self Protect Function. When false operation and machine breakdown, The Machine Will Stop and Show the Erro Code, You Can Check it easily.
⊙ The shimpo reducer is original imported from japan, while others are made in china only.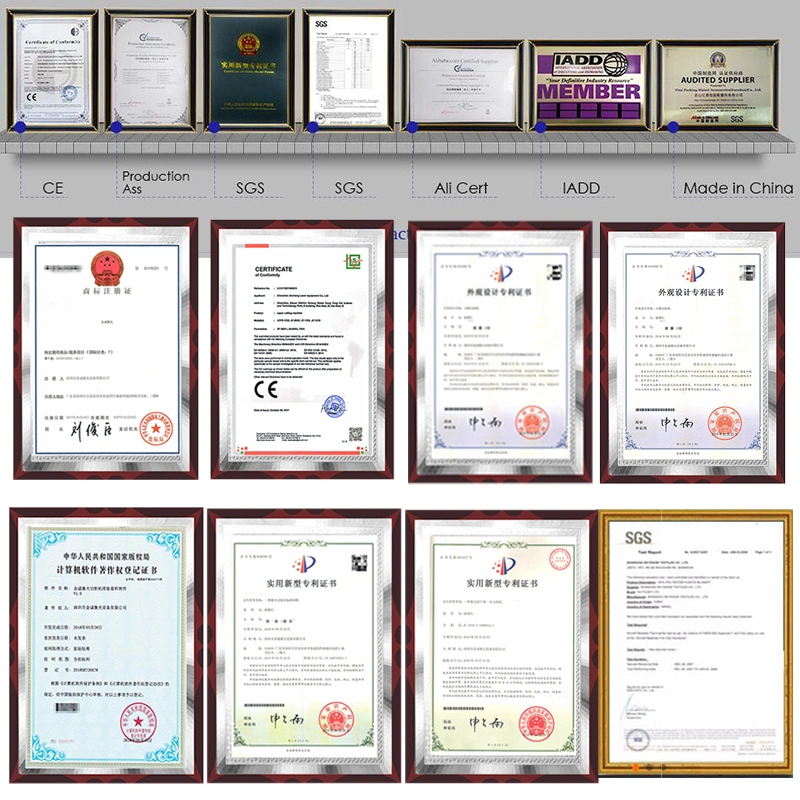 Please Let Us Know
1.What machine do you need?
2.What materials will be processed?The size and thickness?
3.What is your business scope?Are you end user or distributor?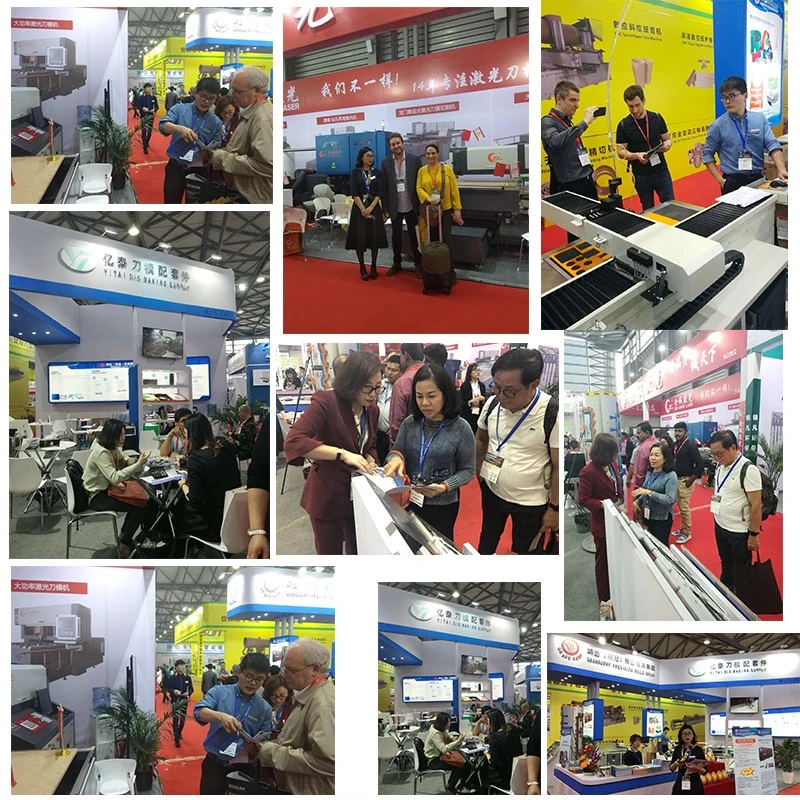 1. Q: What is the delivery lead time?
A: It is 20 days for auto rule bender TPB-300A
2. Q: What are the major features of the machine?
A: Auto rule bender TPB-300A is high speed, high accuracy, anti corrosion and fast tools changing.
3. Q: What width of the cutting rule is suitable?
A: The width of the cutting rule is 8-30mm.
4. Q: What thickness of the cutting rule is suitable?
A: the thickness is 0.45mm, 0.53mm, 0.71mm and 1.07mm.
5. Q: What functions the machine can do?
A: Auto rule bender TPB-300A can do bending, notching, rake lipping, clearance lipping, front plane cutting and back plane cutting.
6. Q: What graphic format support?
A: The graphic format support[*.dxf] & [*dwg]. Format saved is using the system of [*.jcx]
7. Q: What software the machine is used?
A; CAD software
8. Q: If the machine can recognize different drawing layout?
A: yes!
9. Q: What is power supply?
A: 220v single phase or 380v three phase suitable
10. Q: What is the machine guarantee?
A: 1 year guarantee for whole machine except consumables such as mould.
Any more product information, please contact us!