Semi Automatic Block Making Machine QT4-24
Demo Video Link:

https://youtu.be/agBp5SK0JSY
QT4-24 Block Production Line

A. Block Machine
a.Host block machine
b.Block mold (F)
c.Manual trolley
d.Control box (E)
B. Stacking Machine
Stack pallet for bricks
C. Conveyor
6m for conveying concrete
D. JQ350 Mixer
With outlet mouth
Note:machine includes one free hollow block mold.Size is optional.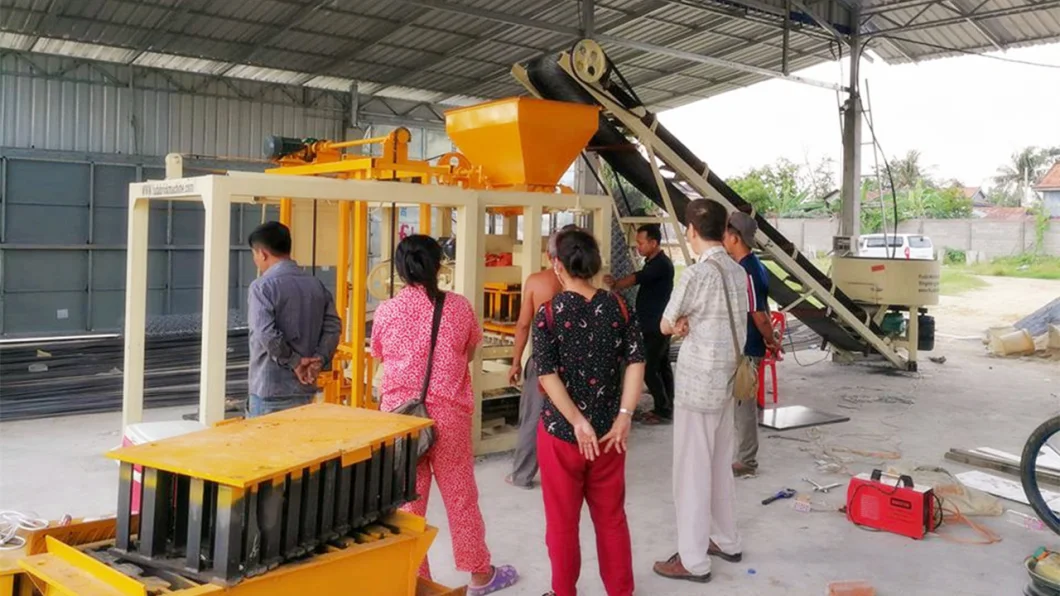 Technical Parameter of QT4-24 Block Machine
Dimension
1900*1950*2300mm
Power
13.45kw
Voltage
380v/440v
Molding cycle
24s
Capacity
5760pcs/8hour
Production
hollow,solid,paver,interlocking,habiterra bricks
Land area
Shade area:100-200m2
Stock and curing area:500-1000m2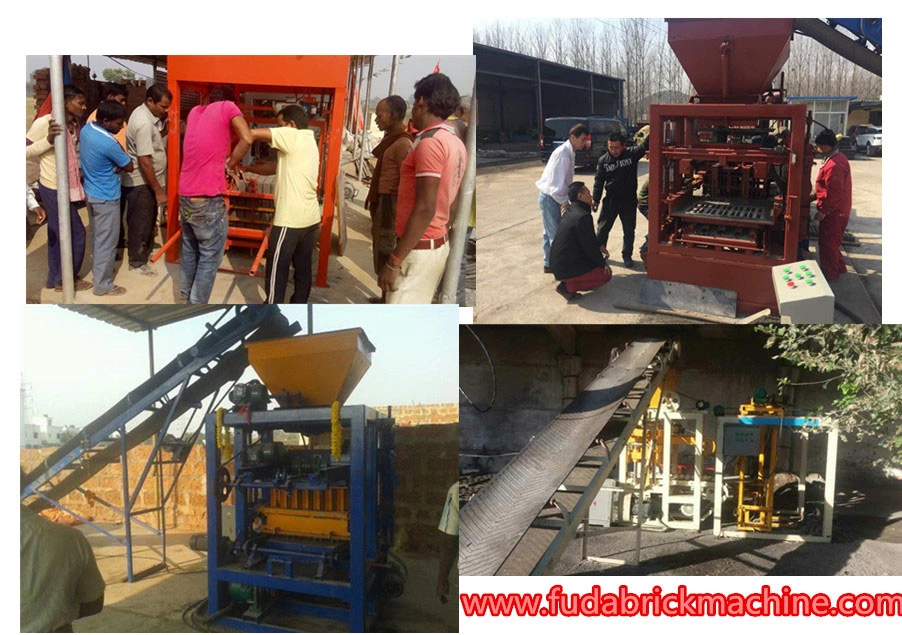 Block Type and Capacity

Item
Size
Capacity
Hollow Block
400-200-200mm
4pcs/mold
4800pcs/8hour
Standard Brick
240*115*51mm
24psc/mold
28800pcs/8hour
I Shape Brick
200*160*60mm
12pcs/mold
11520pcs/8hour
S Paver Brick
225*112.5*60mm
12pcs/mold
11520pcs/8hour
Note:Block type and size can be customized.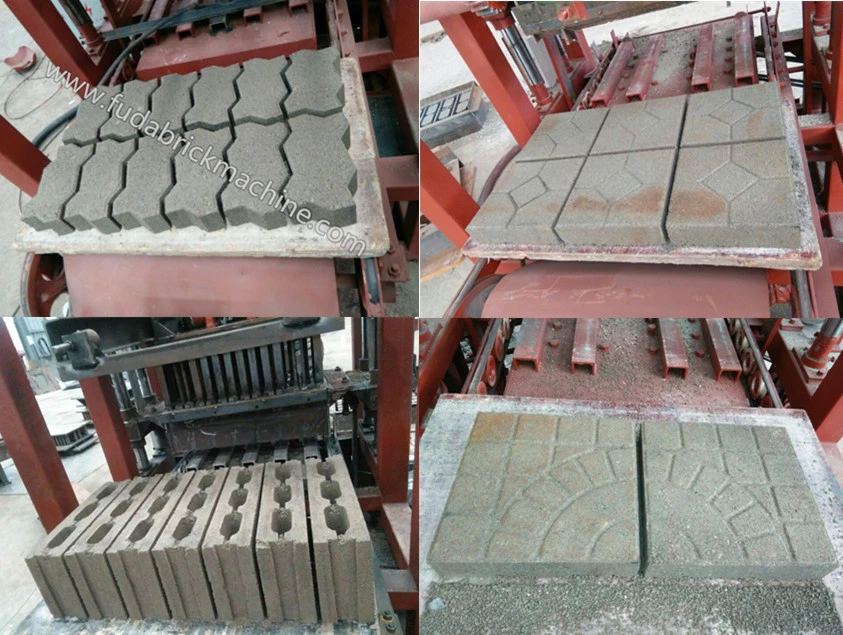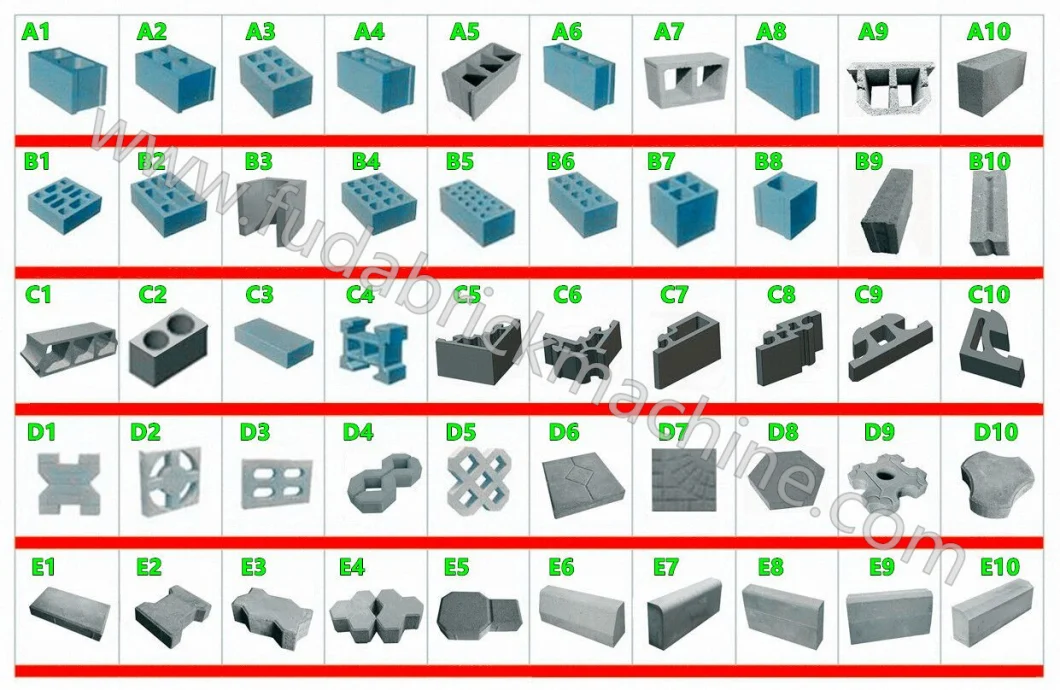 Raw Material of Concrete Block
Item
Raw Material
Proportion
1
Concrete
Cement:Sand:Stonedust=1:3:6
2
Concrete with Flyash
Cement:10%,flyash:15%,sand:25%,stone:50%
3
Concrete with Clinder
Cement:10%,clinder:10%,sand:30%,stone:50%
Note:The more cement you add,the better quality bricks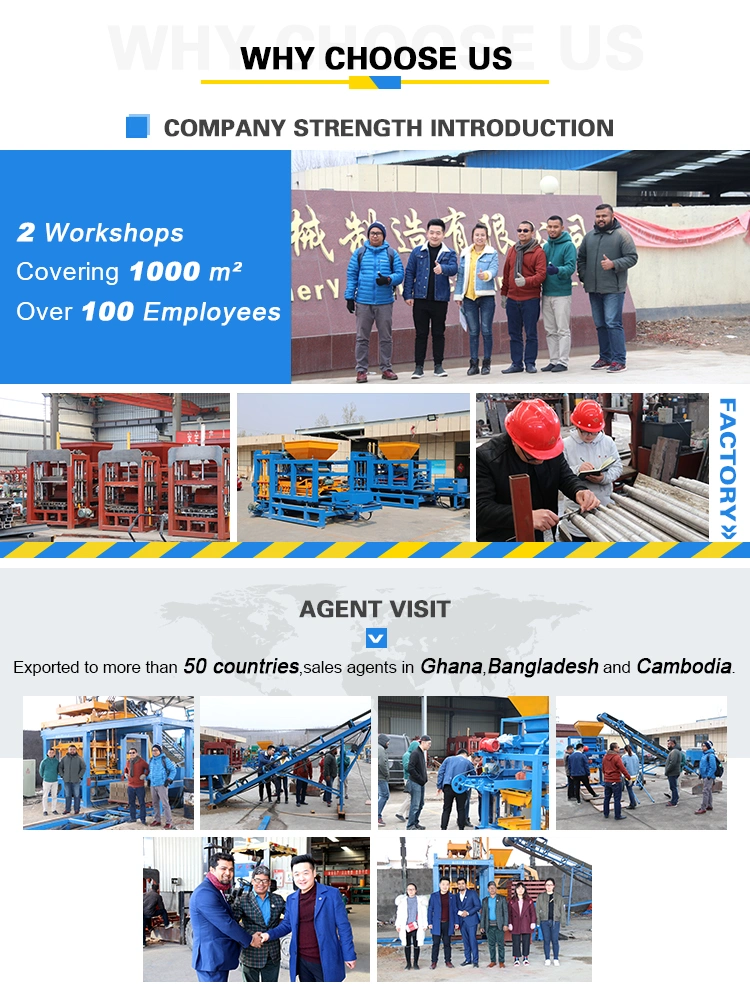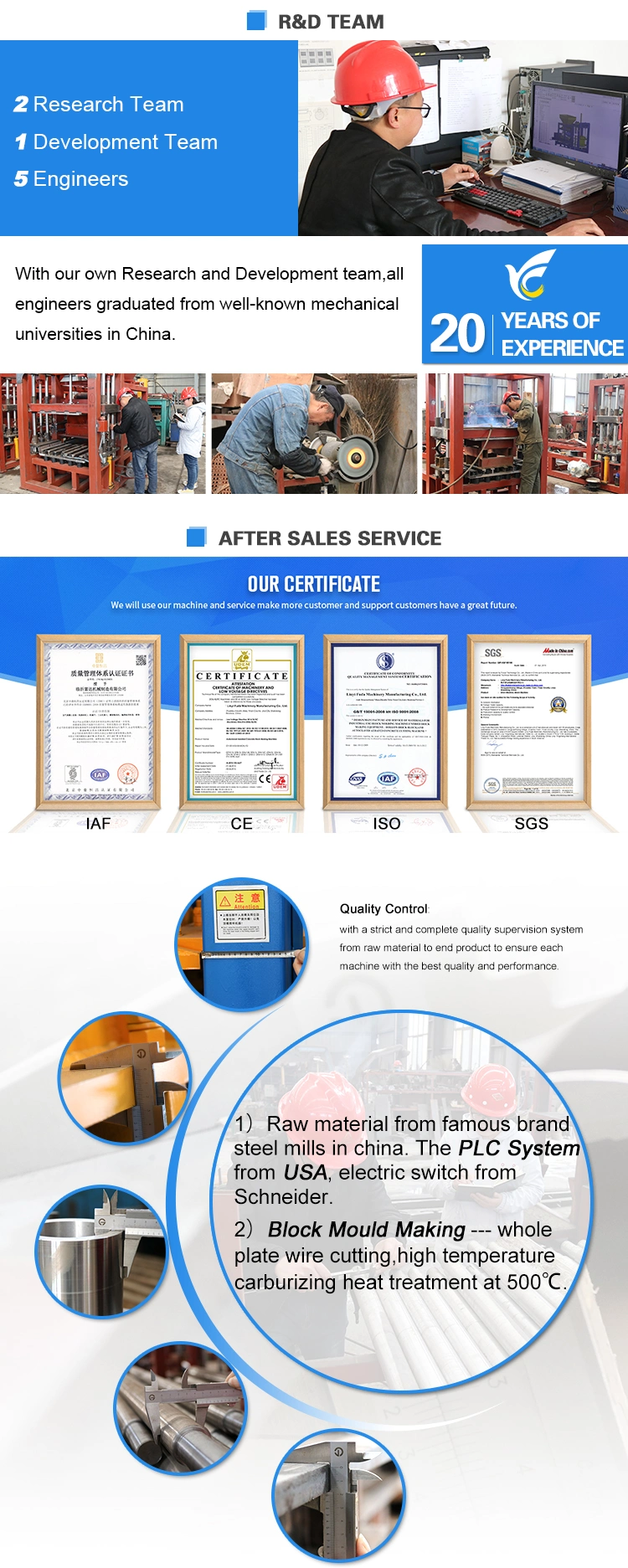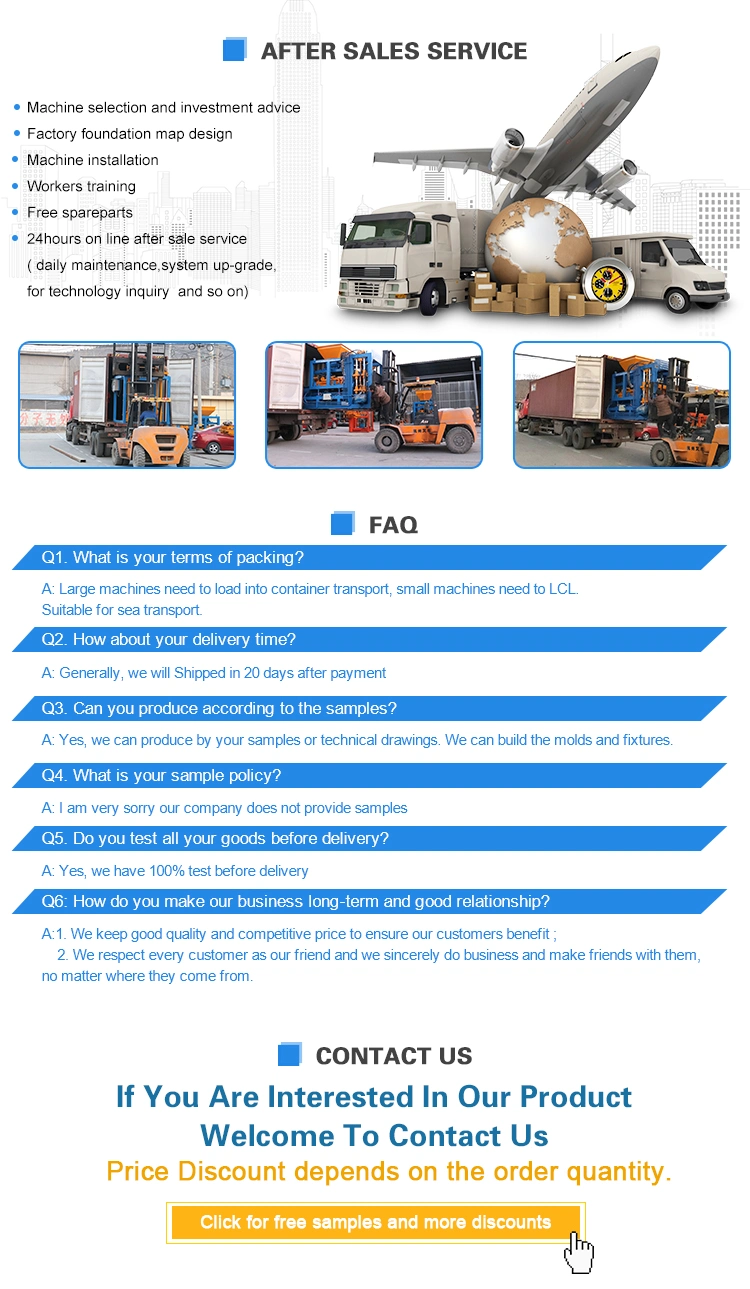 For further informations,please contact us:
Carina