The Dough Chunker is the industry standard with a multitude of features for handling soft to stiff doughs, ease of cleaning, safety and increased productivity. They automate the process of feeding uniform dough chunks of dough to dividers or forming equipment without changing the dough's characteristics or temperature.
Easily integrated with mixing systems, Rotary Dough Chunkers can serve single or multiple mixers.Premium
textured, one piece, steep sloped hopper surface holds oil, minimizes dough adhesion and dramatically reduces the need for release oil or material.
Compact design that opens for easy cleaning.
Complete follow-through with dough handling Overhead Conveyors.
Suitable for multiple dough types including bread, rolls, biscuits, crackers and cookie doughs.
Hopper capacities from 1000 to 5000 lbs.
Standard machine throughput of up to 20,000 pounds of dough/hour.
Seamless, steep sloped stainless hopper.
Full sanitation access with swing open vertical conveyor.
Removable lower conveyor.
Unitized hopper design for greatest rigidity with no open corner areas for material to accumulate.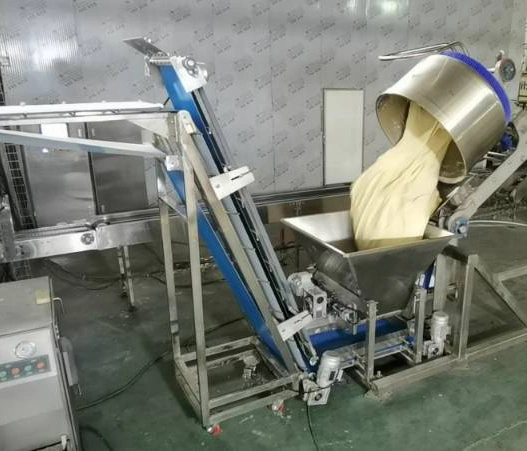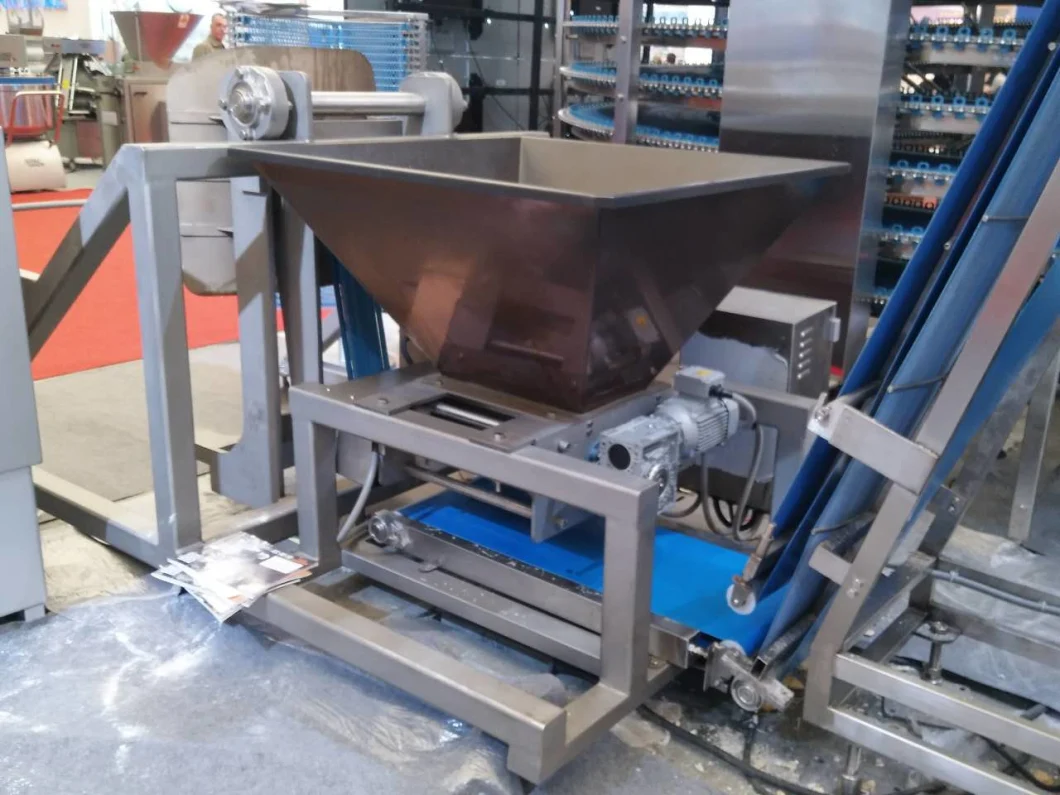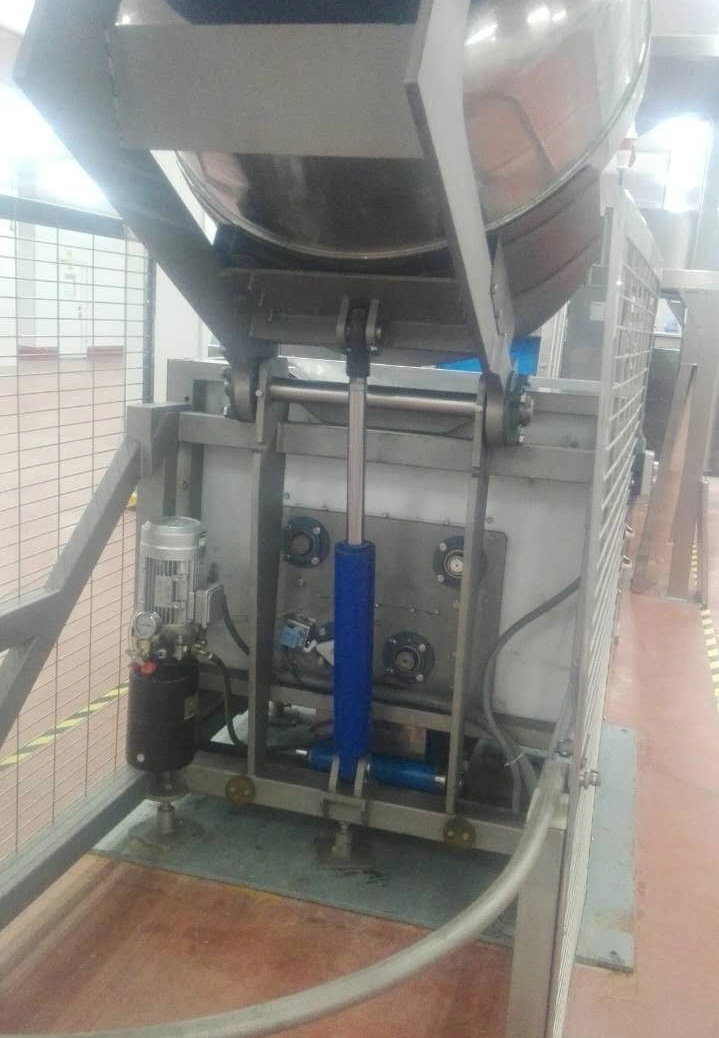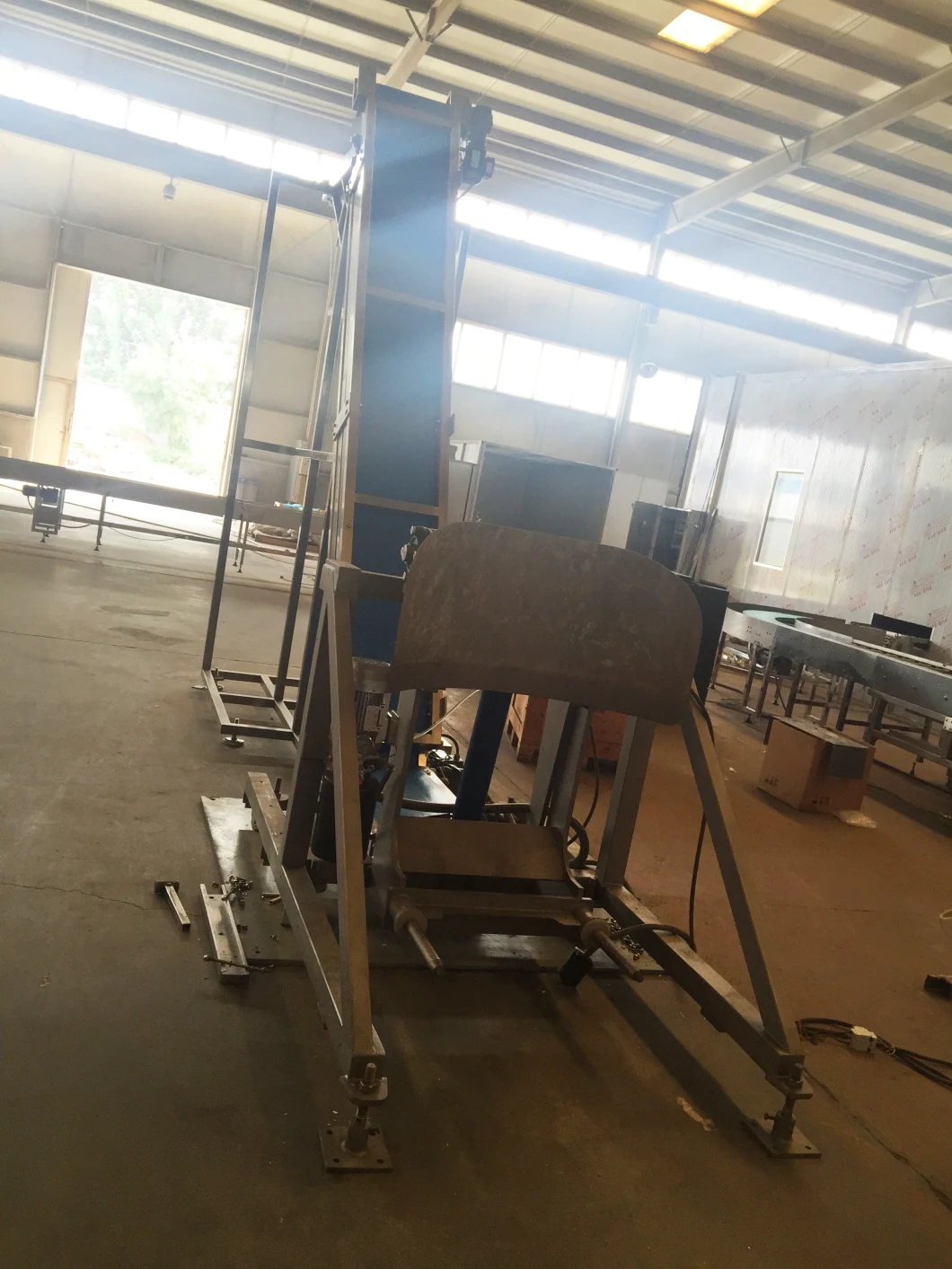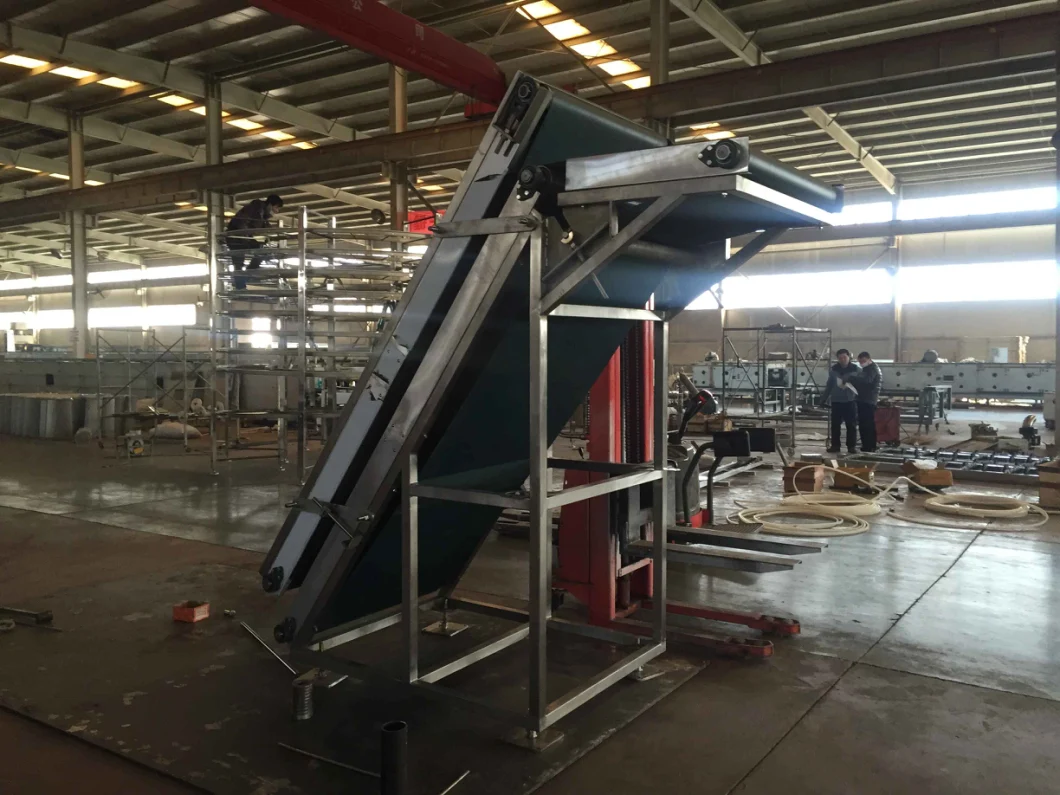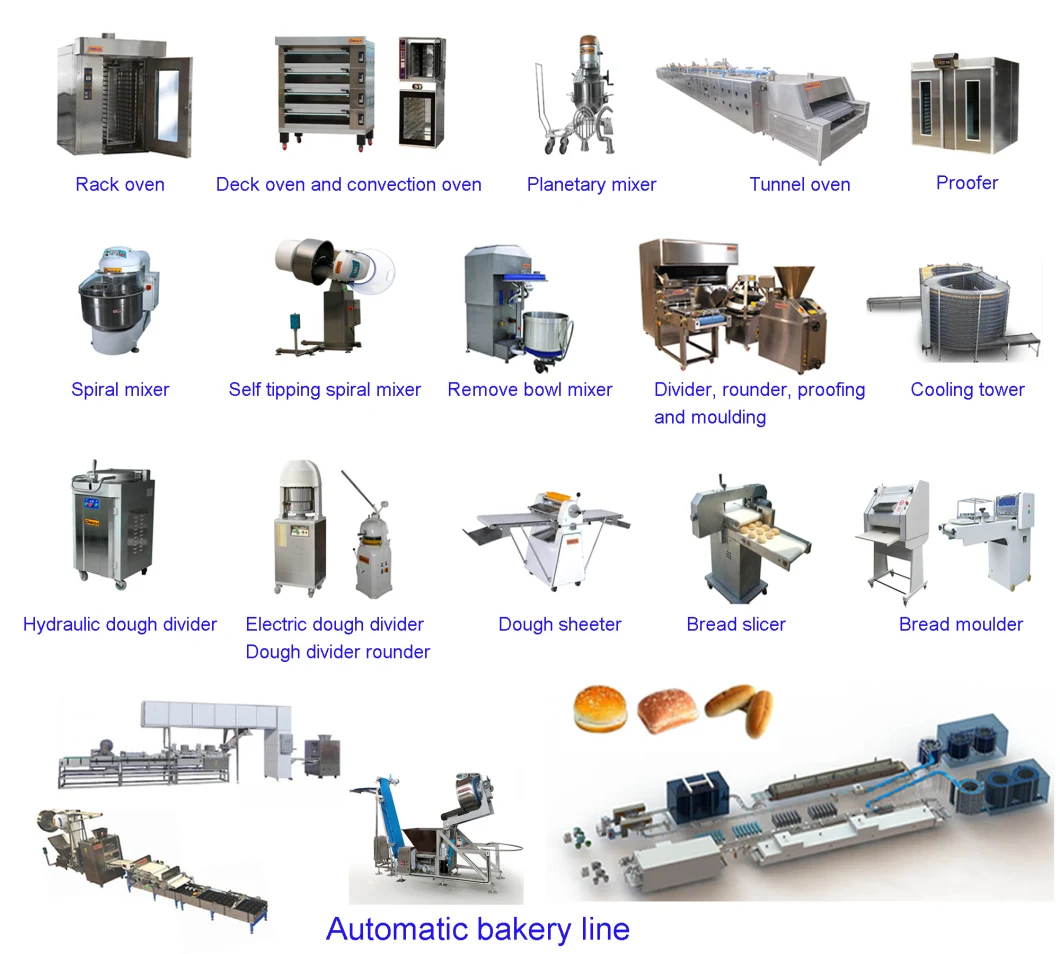 We are the professional manufacturer of baking machinery more than 30 experience in china and our main products following:

Full bakery equipment
Auto full bakery line (buns, hambuger, loaf, toast, bagutter crossiant, pizza, pita, cake and so on)
Baking oven (Rotary rack oven, tunnel oven, deck oven, convection oven)
Spiral dough mixer (Fixed bowl mixer, Self tipping bowl mixer, removeable bowl mixer)
Proofing
Dough processing machine (Dough divider, dough rounder, dough moulder, dough sheeter)
Spiral cooler tower
Planetary mixer
Bread slicer
Water chiller
Baking accessories