Product Introduction
QT 8-15 Full Automatic Concrete Block Making Machine
1)The frame of the forming machine made of high-strength section steel and special welding technology is extremely sturdy
2)The guide column is made of super-strong special steel, and the surface is chrome-plated, which has good compression and wear resistance
3)The distributing machine adopts sensing and hydraulic proportional drive technology to distribute quickly and evenly, which is conducive to the manufacture of thin-walled and porous bricks.
4)Adopt the intelligent PLC control system, man-machine interface, automatic operation, automatic fault diagnosis, and less labour cost.
5) The cycle is 15s, every time can make 8 psc(400*200*200mm) hollow blocks, Which ensuers a certain amount of production, suitable for commercial use.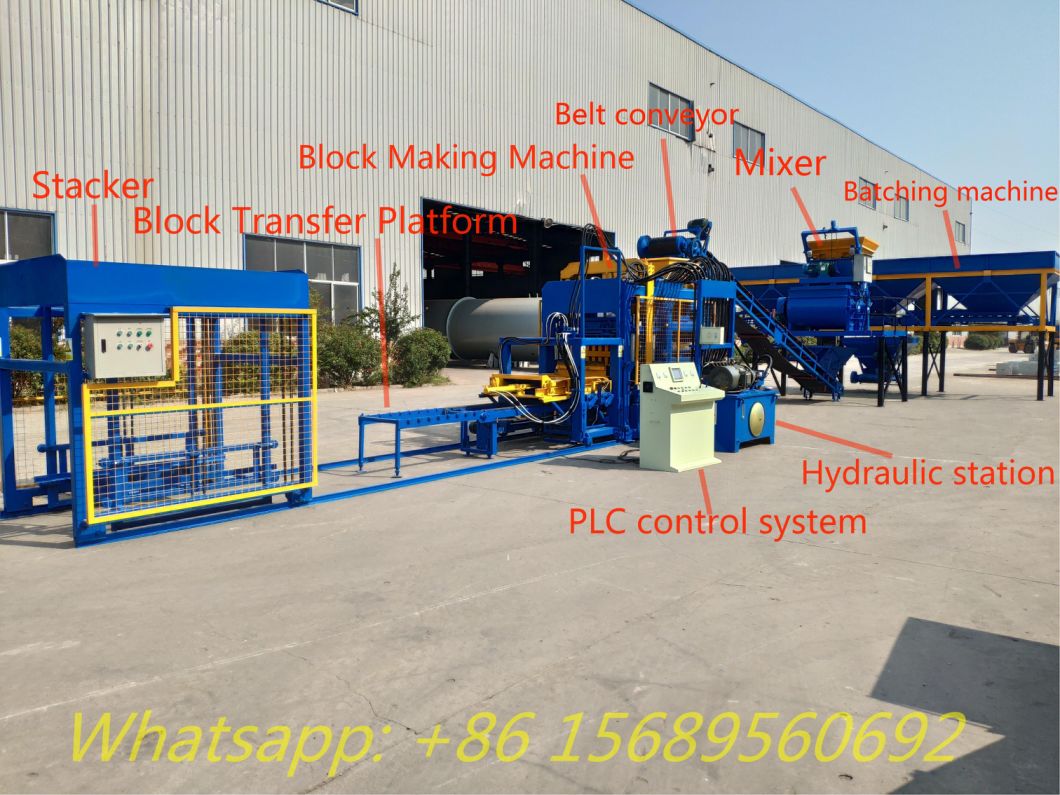 | | |
| --- | --- |
| Shaping time | 15-20 S |
| Power | 46.7 KW |
| Pressure | 21 Mpa |
| Method | Vibration & Hydraulic |
| Pallet size | 960*870*25 mm |
| weight | 6500 KG |
| Over all dimension | 5700*2050*2650 mm |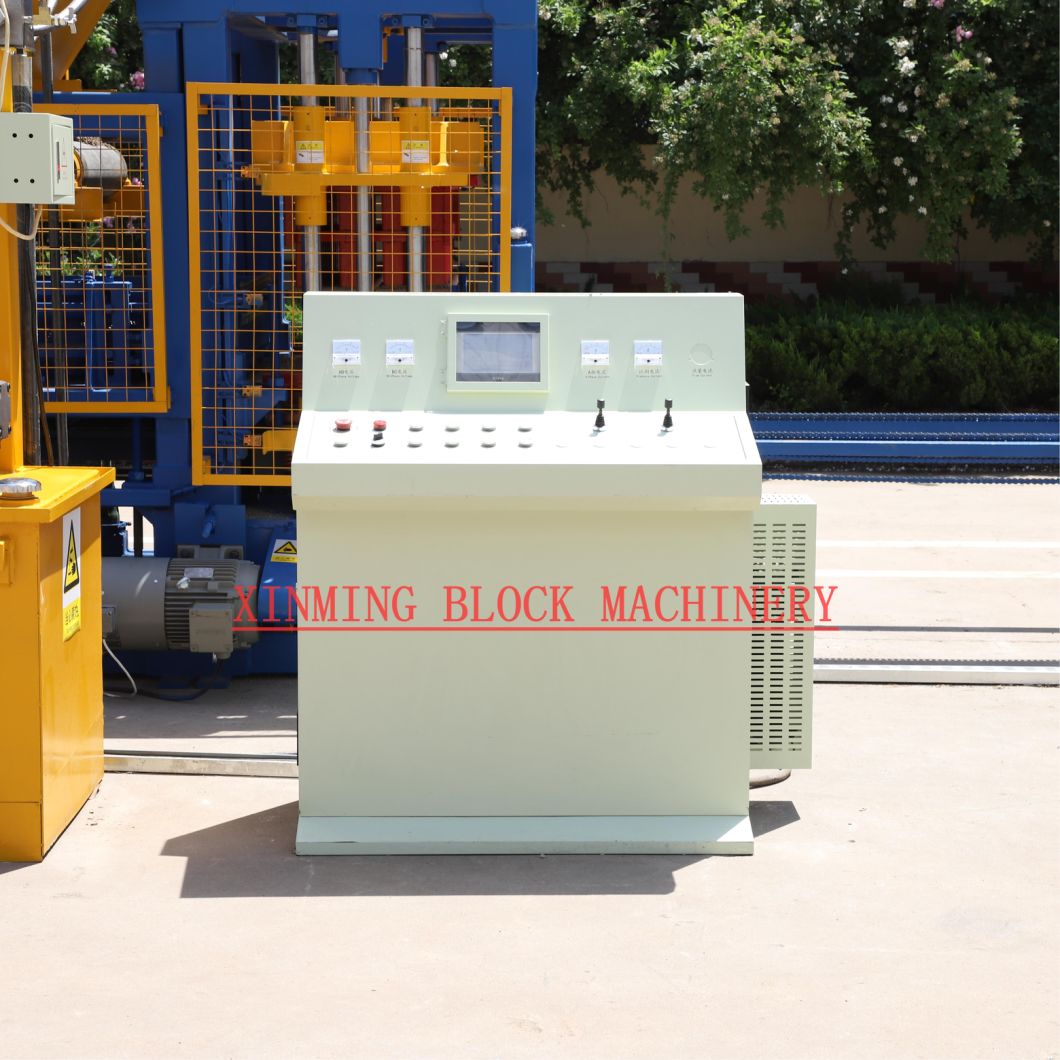 Name: PLC Control system
Function: Control the operation of the brick making machine: feeding, shaking, pressing, sending and other operating instructions.
Advantages: Programmable Logic Controller, intelligent control system, easy to operate.

Name: Electrical Motor
Function: Provide electrical support for the operation of the machine.
Advantages: Using Simens Motor variable frequency motor, can start frequently, does not damage the machine, and also saves electricity.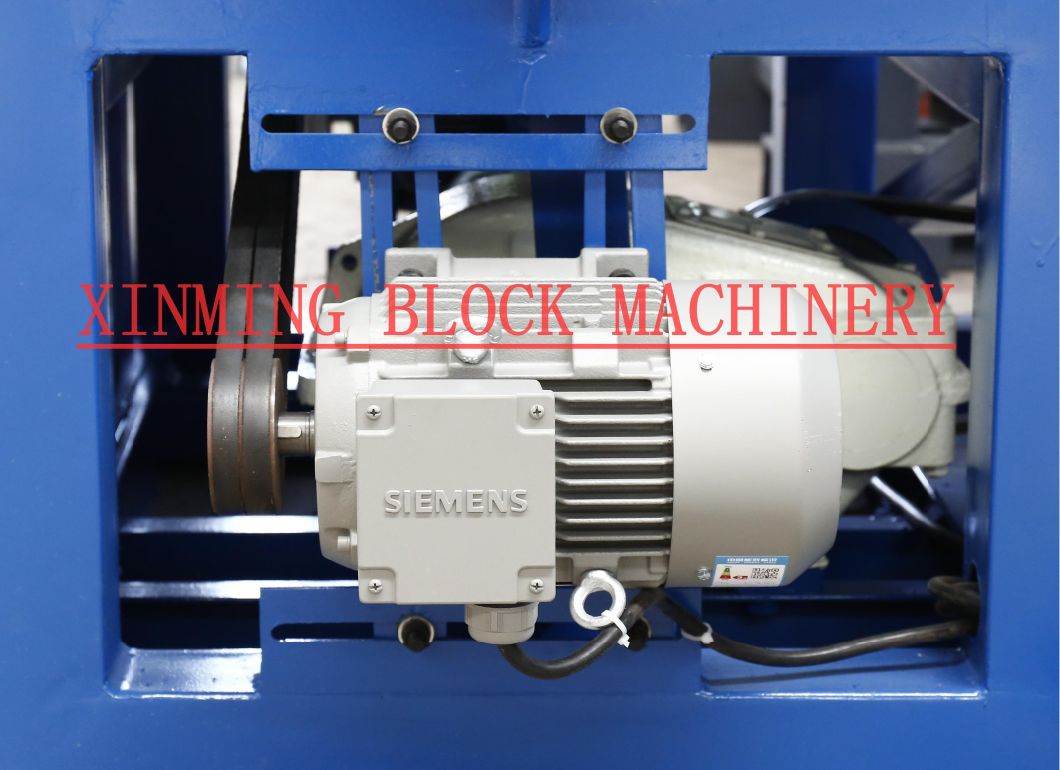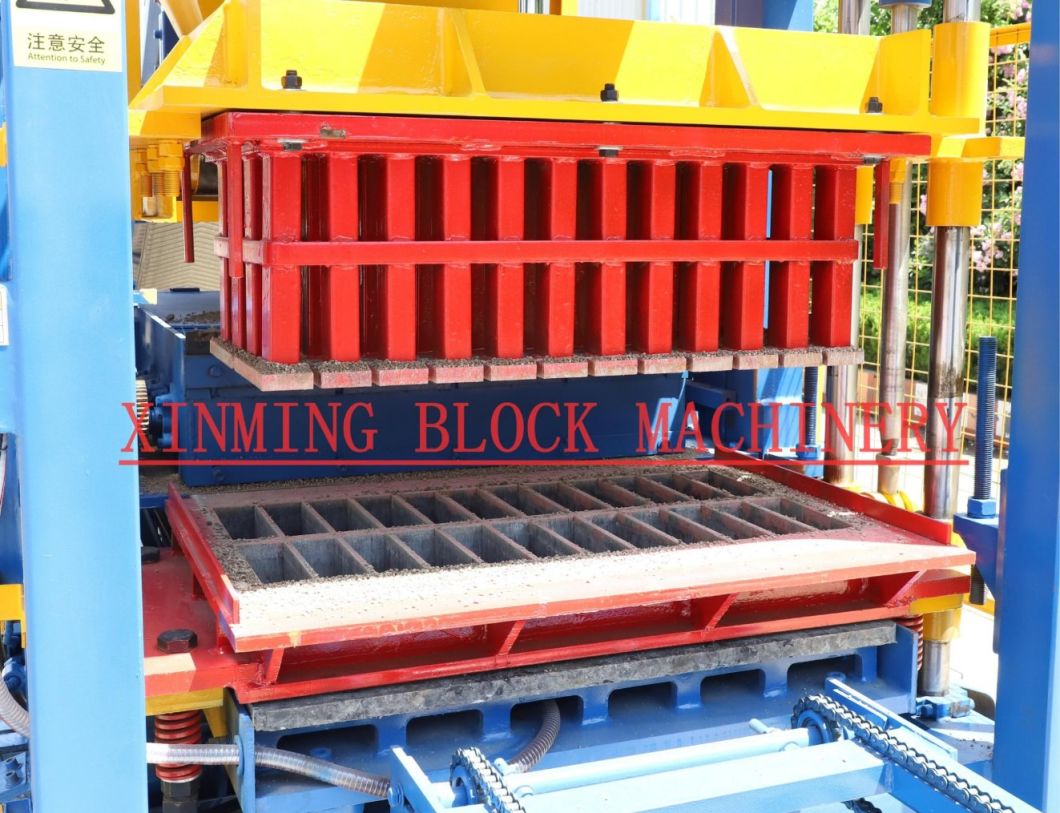 Name: Mold
Function: Used as a model to produce various styles of bricks.
Advantages: After heat treatment, not easy to rust, adopting carburizing technology, makes the mold more wear-resistant and longer service life.
Name: Vibration box
Function: Provide the required shock force in the process of making bricks.
Advantages: Using platform vibration and synchronizing gears, the force is concentrated, the vibration force is greater, and the bricks made are firmer and harder.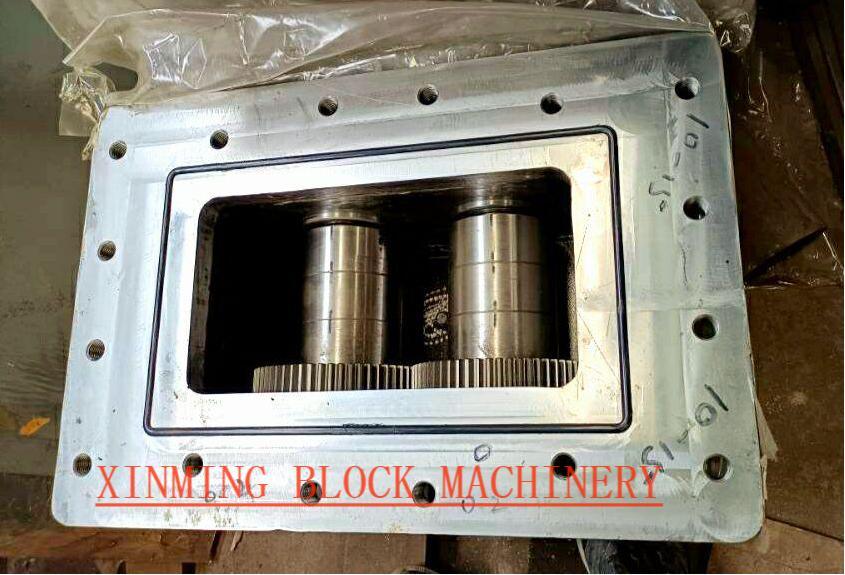 Theoretical Production capacity
QT8-15 automatic cement concrete machine can product hollow blocks,solid brick, paver brick or curbstone etc.
by changing molds. The following are our popular type of blocks (Can custom by yourself):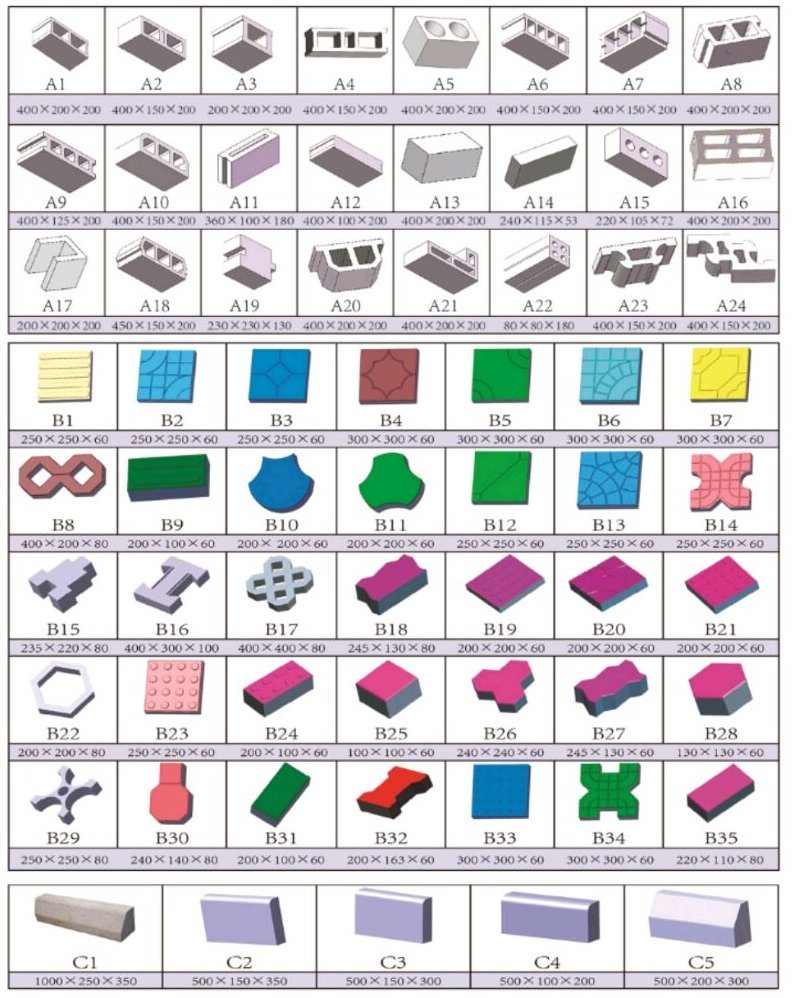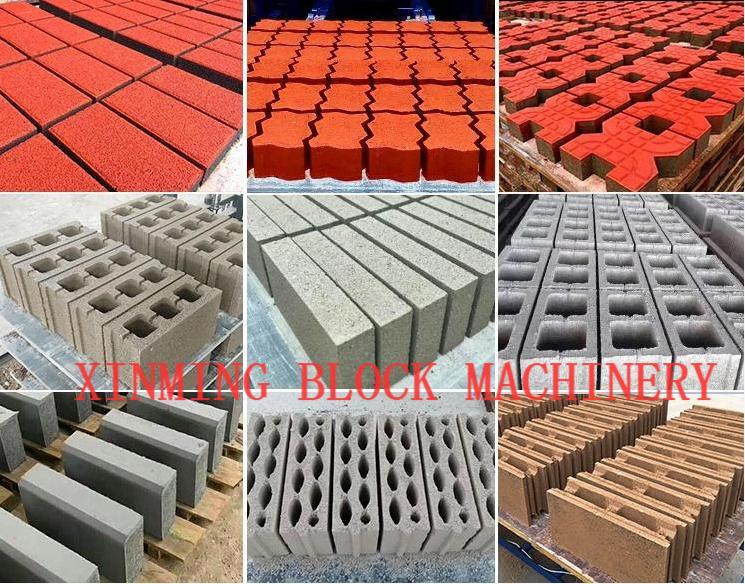 We use nude packagein container or plywood box with iron frame packing to ensure that the machines arrive at the destination in good condition.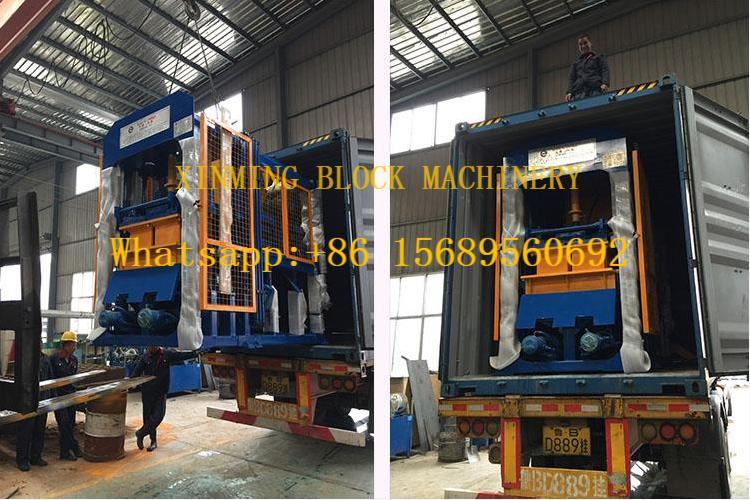 Company
Description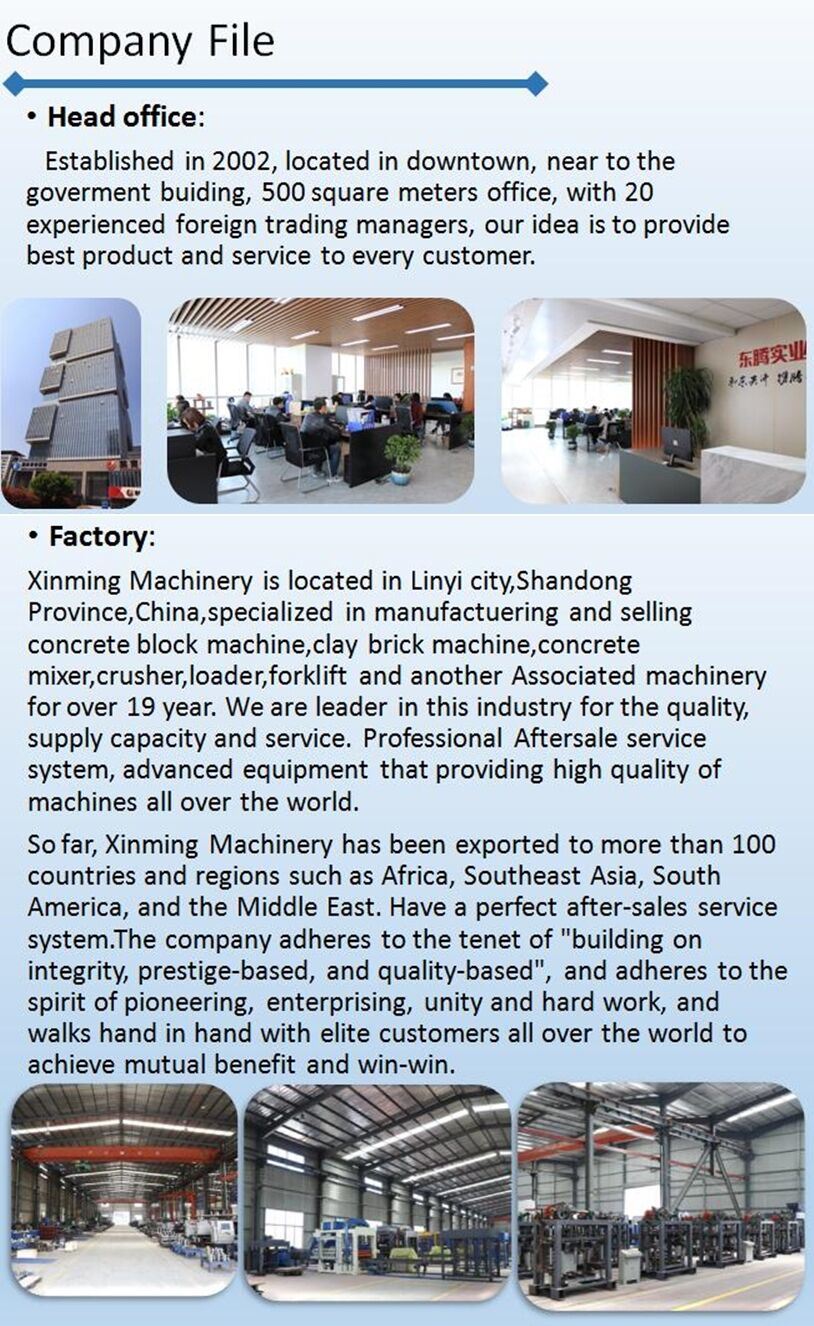 Contact us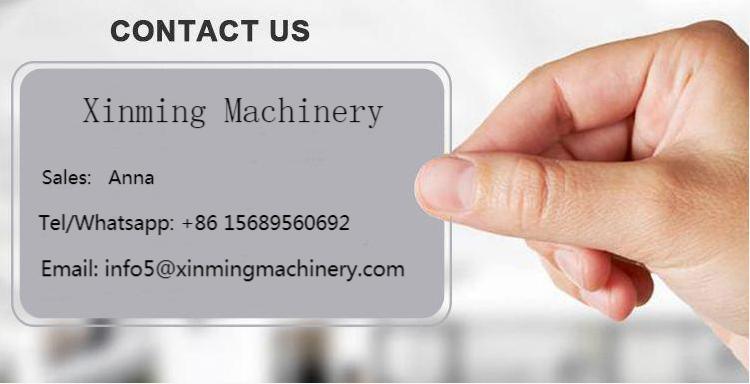 Below is our contact information, please contact us. We can send you many machine working videos by mobile. We can talk further.
Thank you for your support and trust!

Export company: ShanDong Maiwoden Ioport and Export co.,ltd.
Add: Tancheng Industrial Area, Linyi City, Shandong , China
Welocone to come to visit our factory!